With the Marine Corps Marathon upon us, we enlisted Caitlin Kovalkoski, one of our local DC/MD/VA Volée leaders to share the scoop on her favorite things to do in the nation's capital. Whether you're racing or spectating, here are a few of Caitlin's top recommendations. Enjoy!
---
Sure, it's easy to get caught up in the hype of the World Marathon Majors that happen each fall, but much like our Washington Nationals, don't count out the Marine Corps Marathon! The Marine Corps is consistently one of the largest marathons in the world, and is known as the best marathon for beginners. But it's also the largest race that does not offer prize money, earning its nickname as "The People's Marathon." The Volée DMV are pumped and ready to cheer you on this weekend!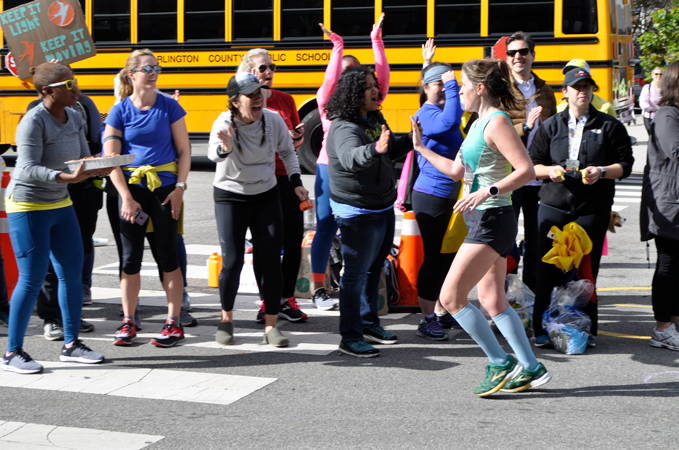 You definitely need to make a stop into Summit to Soul, Oiselle's east coast partner that offers Oiselle products you won't find at other running stores. Runners tackling the 10K, marathon, and inaugural 50K should definitely stop by the shop and treat yourself to some #flystyle or snap some fun photos of the Oiselle wings and Stephanie South's amazing mural (@sroshelle).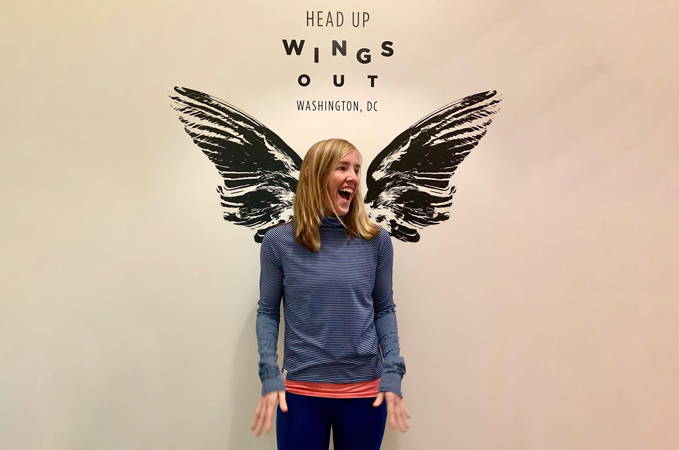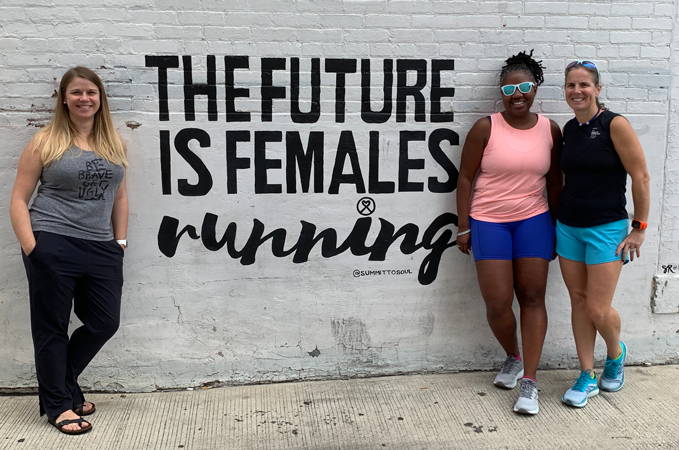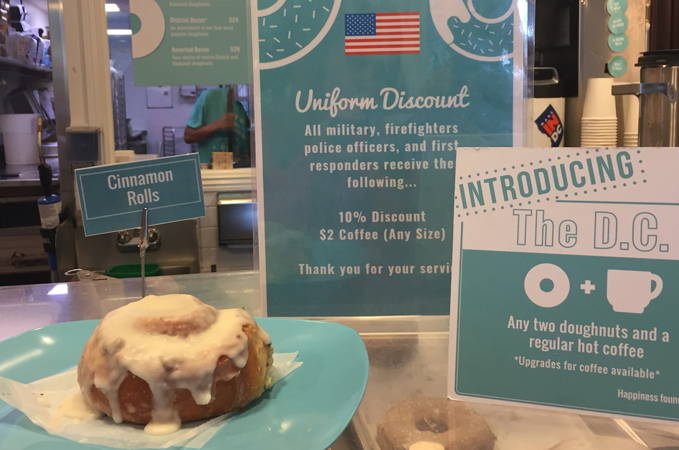 If you're looking to celebrate your race with an adult beverage, DC and Virginia boast an impressive number of breweries, cideries, distilleries, and wineries! Bluejacket in DC and Port City Brewing in Old Town Alexandria are some runner favorites, and Supreme Core is right next to the National Arboretum, which is showing off its beautiful fall foliage. If you find yourself needing a post-sightseeing cocktail downtown, check out POV Rooftop at the W Hotel or the Round Robin & Scotch Bar at the Willard Hotel. (Fun fact: the lobby of the Willard Hotel is where many individuals would try to influence national policymakers early on in DC, coining the term "lobbyist.")
For active recovery, there is no shortage of free Smithsonian museums to wander through! I highly recommend checking out the National Museum of African American History and Culture, as well as the special exhibit "Rightfully Hers: American Women and the Vote" at the National Archives. You can also stop at the Belmont-Paul Women's Equality National Monument to learn more about women's suffrage, and continue on the rest of the Women's Suffrage Walking Tour around Capitol Hill, courtesy of the Eastern Market Main Street.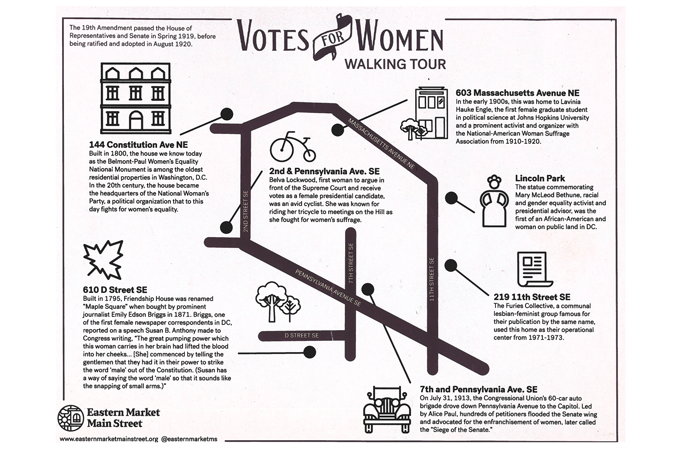 IAnd last but not least, did I mention the Washington Nationals are playing in the World Series for the first time in franchise history. Games 3, 4, and 5 will be in town this weekend! The Volée DMV just happened to be at Nats Park for Runners Night when the Nationals clinched a Wild Card spot, and we're welcoming all bandwagon fans! How can you not cheer for a team with Racing Presidents, a love of Baby Shark and Calma, and a pitcher that uses the Force?! You can't. So for those of you running this weekend, just remember to #StayInTheFight in those final miles of the race just like the Nats! Boom!