Visual artist and storyteller, Guarina Lopez, introduces the connection between the climate crisis and social justice. As one of our indigenous content creators for Women Run the Vote, Guarina's work on the campaign will further explore how the 907 miles in Montana, Idaho and Washington State are impacted by environmental injustice and what we can do to help.
As you may well know, this planet is everyone's responsibility, we are all stewards of the land, waters, and non-human relations. Indigenous people the world over have always led the way in environmental conservation, though it may not have been called that but rather, living in good relations with Mother Nature. The truth is that we are running out of time and it is everyone's responsibility to understand the causes of climate change on both the micro and the macro level, educate ourselves, and begin to act.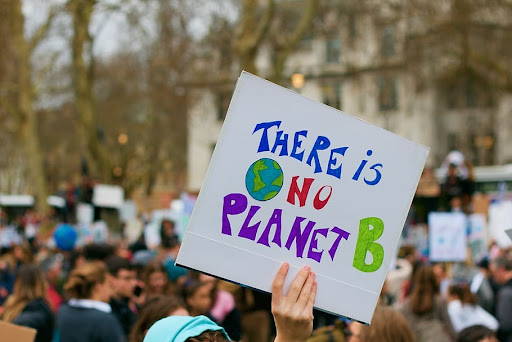 Environmental Justice (EJ) is a movement to address the inequalities that exist within marginalized communities who are adversely affected by climate change. However, the phrase environmental justice is actually rooted in what Black community activists in the South called environmental racism. Institutionalized racism and the discriminatory practices of redlining forced Black and Brown people to live next to toxic waste dumps or landfills, putting these communities in direct contact with environmental poisoning and causing life-long health problems. The current understanding of the EJ movement was founded in community activism, policy, law, and academic theory. In the early 90's the Clinton Administration passed an order defining environmental justice, officially entering it into federal legislation.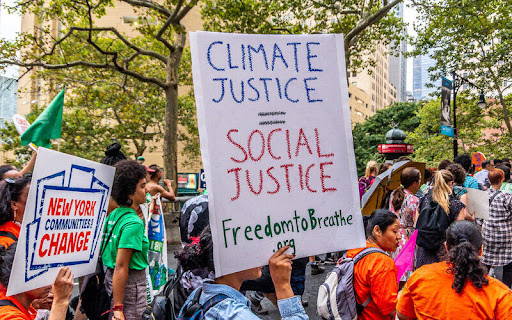 It is important to understand that solidarity between Black and Indigenous liberation struggles have been rooted in environmental struggles. Scholar and author, Dina Gilio-Whitaker (Colville Confederated Tribes) points out in her book As Long As Grass Grows, the need for an Indigenous environmental justice approach to climate change as a way to address the unique challenges faced by Native people. As we run through Montana, Idaho and Washington State we will touch on how these areas are impacted by environmental injustice and what you can do to help.

Tribal sovereignty is at the heart of everything for Native people. Because Natives are considered sovereign nations within a nation (the US), our legal rights on our homelands are personally impacted in ways that many non-native lives are not. If we can impart anything during this journey, it is that there is no separation between the people and the land. The laws, regulations, and policies that are voted on outside of Native country, impact our ability to protect our women and girls, our environments from the extractive industry, and the basic protection of our homelands that are at the core of our creation stories, and thus who we are as Indigenous people.