PAULA GIRVEN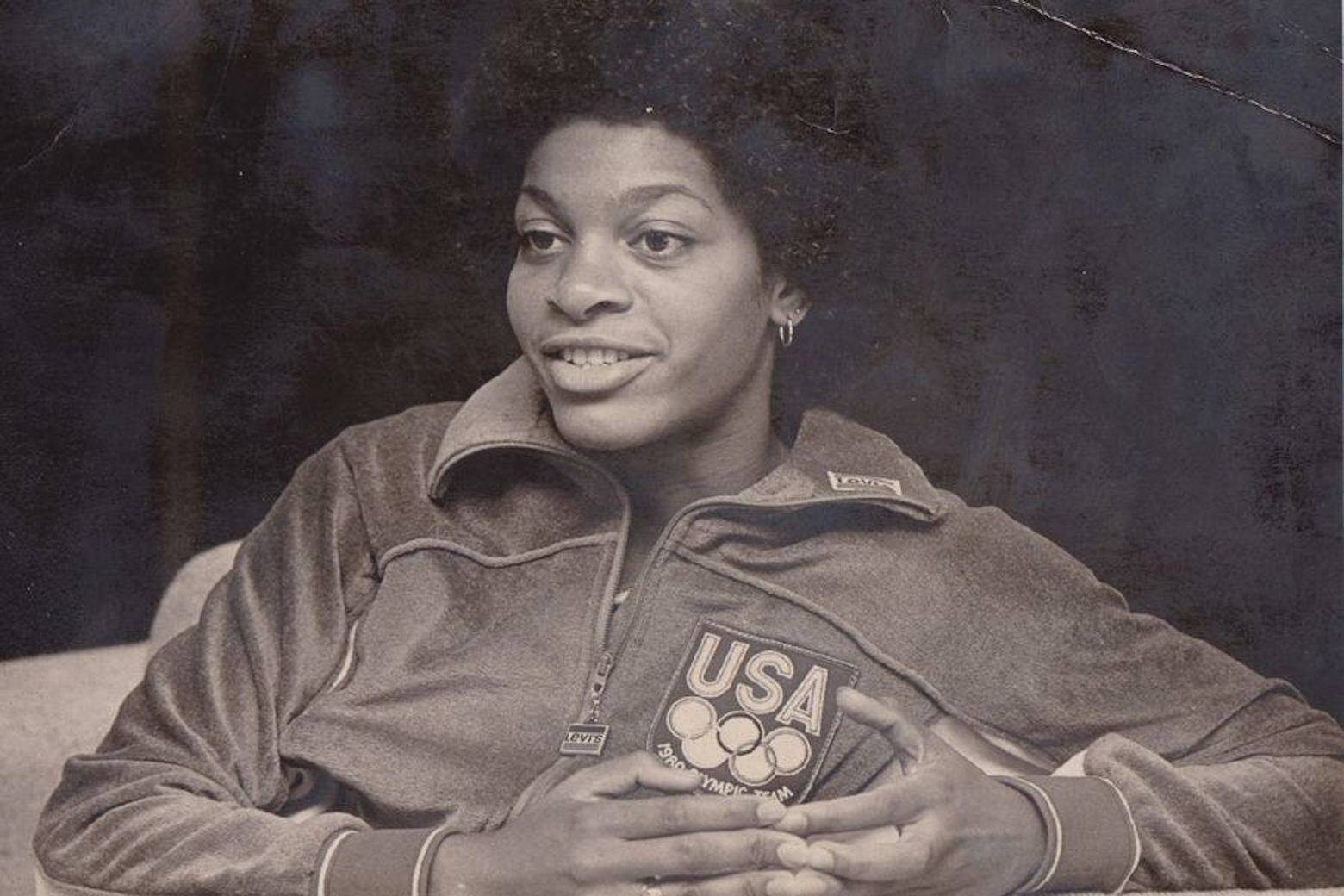 1976 MONTREAL
1980 MOSCOW (BOYCOTT)
18TH, LONG JUMP
U.S. TEAM MEMBER
FIRST BLACK WOMAN TO RECEIVE A FULL ATHLETIC SCHOLARSHIP TO THE UNIVERSITY OF MARYLAND
Paula was born on January 12, 1958 in Virginia, and attended Gar-Field High School in Woodridge, Virginia. She excelled at a number of events — long jump and hurdles, in particular — but she was unmatched at the high jump. Paula's high school high jumps of just over 6 feet are still the best all-time for girls in the state of Virginia today.
While Gar-Field girls' track coach Ann Lockett helped Paula with spring events, University of Maryland track coach Frank Costello began working with her on her high jump.
Paula took part in a number of international competitions leading up to the 1976 Olympic Team Trials in Eugene, OR, and earned her spot on the team with a 6-1 3/4 jump. She placed 18th at Montreal in her first Olympics at age 18. She was just getting started.
For the next four years, Paula worked with Coach Frank at Maryland, attending on a full athletic scholarship (the first Black woman to do so). She was both indoor and outdoor high jump champion in 1976, and helped solidify the new women's track program. And she was inducted into the school's Athletic Hall of Fame in 1999.
Paula made the Olympic Team again in 1980 (as so did fellow Gar-Field High School teammate Benita Fitzgerald-Brown). Unfortunately for all the 1980 Olympic Team athletes, the U.S. ended up joining the international boycott of the Moscow Games.
She continued competing into early 1981 (moving to the Houston Track Club), and then retired from the sport.
Paula worked as a master personal trainer in Tampa, Florida in 2015 until her breast cancer diagnosis in 2019. She passed away on October 17, 2020. Peace be to her memory.
Paula's family is still collecting funds to cover end-of-life expenses. You can contribute here.
---