We want to congratulate one of our cherished teammates, Erin, on her recent graduation from medical school! As she prepared to traverse the country (from North Carolina to Seattle, Washington) to start her family medicine residency, she collected lessons on how to move during a pandemic: "Just don't."
We can't wait to welcome Erin to our home stomping grounds and hopefully one day soon be able to host her at ThursdayNightFlightClub!!
---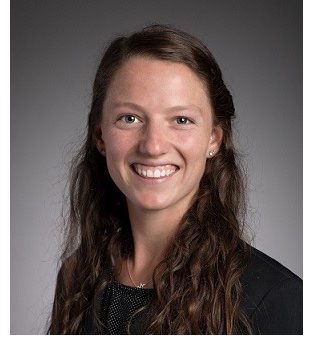 Hi friends! I am Erin Fredrickson, DO, MPH, co-founder of the Raleigh Distance Project, and soon-to-be intern at the University of Washington Family Medicine Residency. I'm so excited to be moving to Seattle, even though it's not quite how I visualized this season when I began medical school five years ago.
I love primary care, public health, and fighting for health equity. During my medical education, I've focused on the health of people with substance use disorders and those involved in the criminal justice system, and I have collaborated with med school peers across the country to help our physician workforce mirror the communities we serve. I'll be working primarily at Harborview and the UW Medical Center for the next three years, and my first inpatient rotation in July will be in the ICU.
This pandemic is tragic and inconvenient, personally, but feels extra heavy as it exposes systemic injustices facing essential workers and people of color. As I graduate from medical school on my back porch, I am grieving but hopeful. I am thankful I can hold those two things at the same time. I'm coping with humor, controlling the controllables, and running the mile I'm in.
How to move across the country in a pandemic:
Step 1. Don't.
Step 2. Just kidding. Stock up on snacks and coffee!
Step 3. Start looking at apartments on Craigslist. Only email reasonably-priced places in great neighborhoods, then realize they're all scams and that's why they're reasonably priced.
Step 4. Make a Craigslist account. Report and flag all the scams.
Step 5. Create search parameters with price and zip code and square footage and dogs allowed, then set a timer so you don't spend all of your quarantine days clicking through pictures of "spacious and sunny studios."
Step 6. Narrow down your list of places by zipping around on google maps street view, picturing your happy legs running home after a workout--would you feel safe here in the dark? Trust your intuition.
Step 7. If it's sketchy, move on, no matter how cute/convenient the apartment might be. Home should feel safe, you have the luxury of thinking so.
Step 8. Ask a local friend to check out the neighborhood to make sure. Perks if they can see your apartment from their living room.
Step 9. Negotiate your rent and start date in these "unprecedented times."
Step 10. Sell everything you own. Except wedding gifts you got less than a year ago (great planning on our part for sure—why are kitchen aid mixers so heavy??).
Step 11. Find a smashed-in cargo box on next door, fix it with duct tape, stuff all of your duffel bags full of #flystyle and camping gear inside.
Step 12. Plan your road trip with stops in cities where you know people. Camp in their backyards and say hi from a social distance.
Step 13. Leave right when restrictions are being lifted so you don't feel obligated to plan a goodbye party. Eat pizza in the park 6 feet away from your teammates!
Step 14. Go for one last run on your favorite trails, then hit the road.