That's the passion talking! We at Oiselle are so excited for our third year of Bras for Girls, our sports bra donation and education program for middle school girls. From our first giveaway in 2017, we felt in our bones that we'd hit on something truly impactful.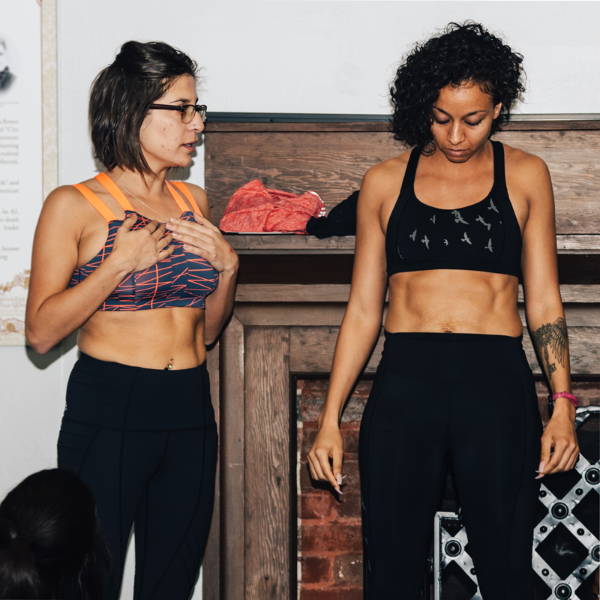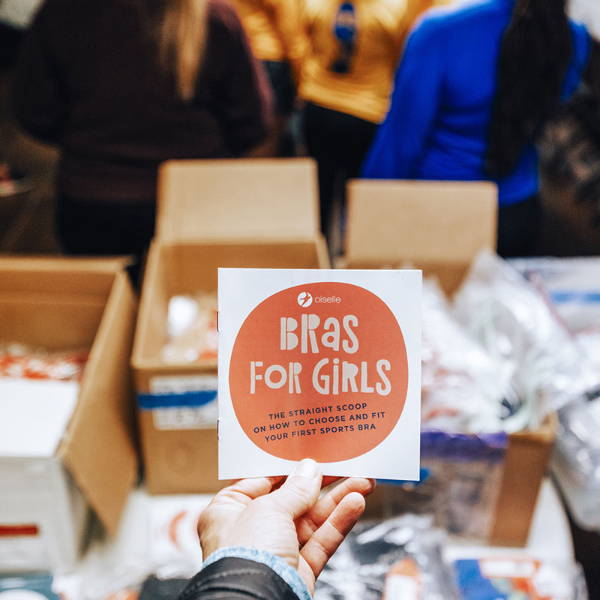 Really, it's impossible to quantify how much I love this program.
That moment when a tween girl meets your eye as you are standing there in your sports bra repeating "all breasts are normal"…and you know that she will remember this encounter, probably into adulthood. And that maybe when you give her a bra, you've helped her keep on that path of physical activity as her body is changing. That's the good stuff in life. Putting resources together with science, community, and time to make a difference.
We are incredibly thankful to our Volée team and all of our supporters who have helped us build Bras for Girls, including all of you who nominated recipient programs and assisted with donation events. Title Nine generously donated larger cup size sports bras to complement our bra supply, so that no matter what breast size every girl would receive a bra to work out in. Thank you, friends!
To date, we have donated over 6,100 bras! [Below is a list of some of our 2019 Bras for Girls recipients.] Our program has been so successful that several times we've run out of inventory to donate, so this spring we made a big commitment as a company to build bra inventory specifically for Bras for Girls. This bra, called the "Get Sporty" (we just placed a PO for 2,000 of them!) will provide the foundation for our giveaway program, starting this fall.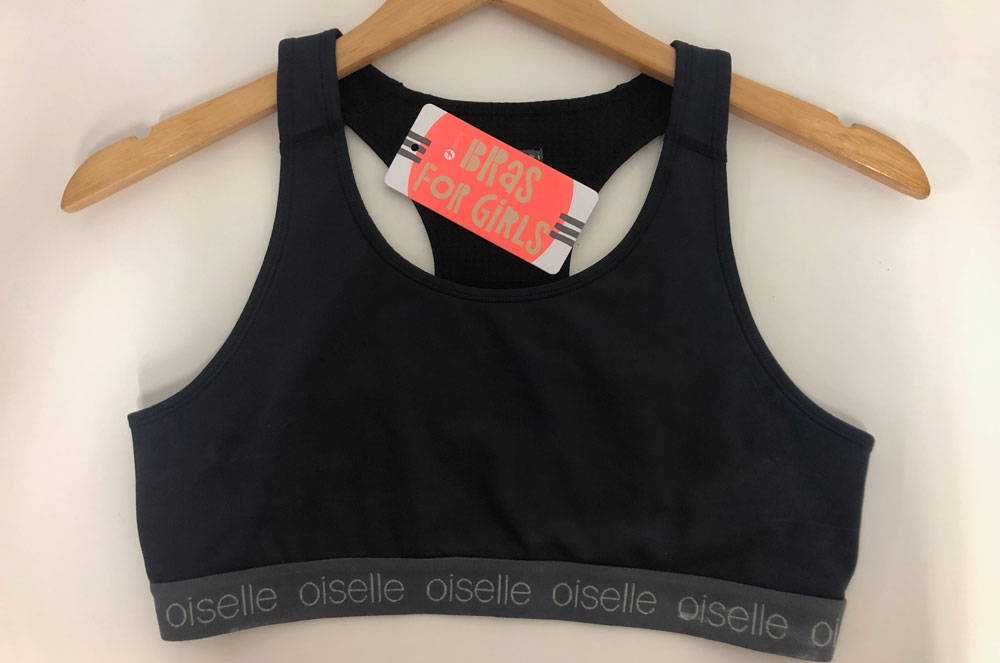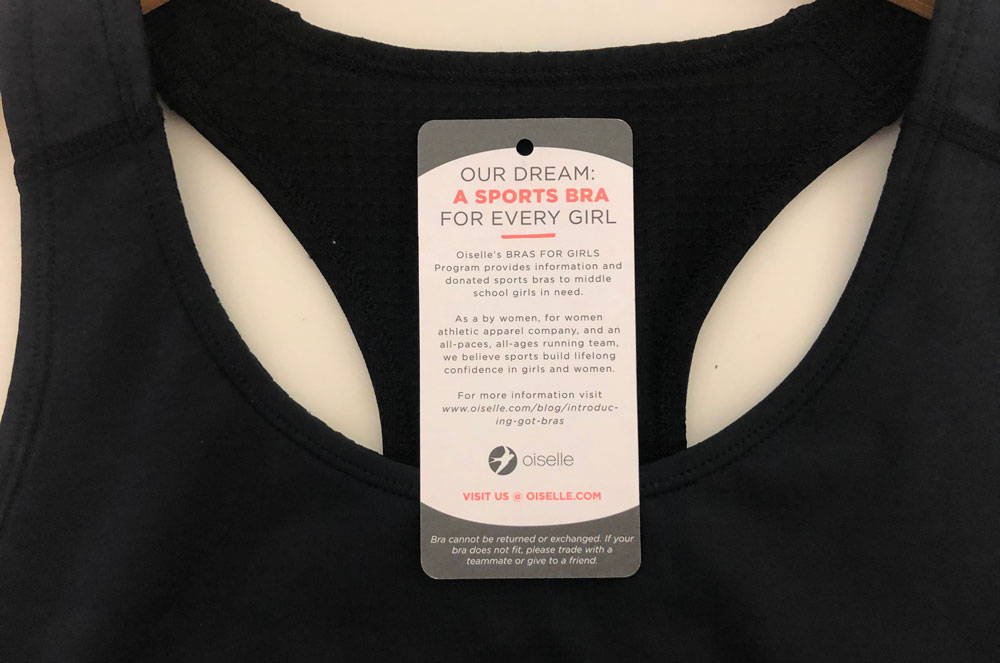 Thanks to Oiselle for seeing the need for equity in sports. Our girls are very appreciative of their new gear. Instead of seeing their changing bodies as a negative, they can continue to celebrate the strong, powerful young women they are and will become in the future.
We hope you join us in supporting Bras for Girls, either through nominating a program, buying a sports bra from Oiselle, purchasing one of our special edition program fundraiser Moody Floral Aviation Jackets, or by being a mentor and supporter of girls in need in your community. It takes a village to do good, and all of you in this village are incredible!
Cross Timbers Middle School Athletics
PINKATHON
Boston Collegiate Charter School (BCCS)
The Curley K-8 School
(TBF) Trinity Boston Foundation
Hope Community PCS Athletics and Activities
Excel Academy High School
Brighton High School
Running for a Better Oakland
YES Prep Brays Oaks
Newburgh Free Academy
Mercy Kids Africa
Cascade Middle School Track and Field
Lamoille Union Track
Spaulding High School
No Surrender Running Club
Fit For Girls