LUCINDA WILLIAMS ADAMS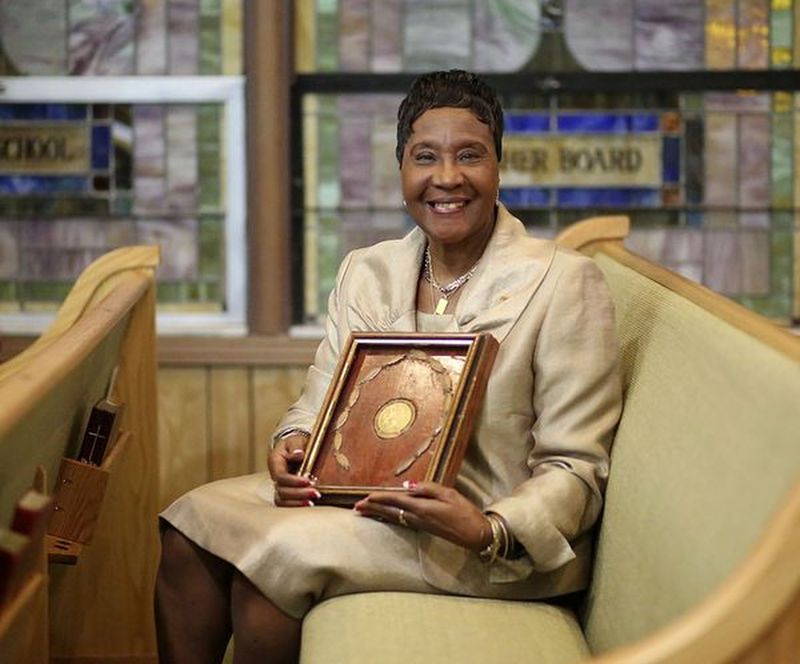 PARTICIPANT, 100M
PARTICIPANT, 200M
Lucinda was born on August 10, 1937 and grew up in Boll Weevil Hill, Bloomingdale, Georgia (outside Savannah). Her parents, David and Willie Mae, were custodians in a nearby school that did not allow Black students to attend.
Lucinda had two older brothers she enjoyed competing against. Her speed caught the attention of the jr. high boys' track coach, Joe Turner, who began training her with the boys. In 1954 (her junior year), at the Tuskegee Relays in Alabama, Tigerbelles coach Ed Temple noticed her speed, and invited her to join the TSU summer program.
Her senior year of high school, Lucinda was offered a grant-in-aid/scholarship to TSU. Her own parents had not attended school past the fifth grade. Lucinda would be the first person in her family to attend college.
The Tigerbelles were internationally competing athletes representing the U.S., but travel to meets within the U.S. was rough. Segregation laws throughout the South meant sleeping in cars, not hotels, and using the bushes instead of bathrooms.
Lucinda made the 1956 Melbourne Games team, but failed to advance in the 100m. 1959 would be her most dominating year of competition, capped with three golds at the Pan American Games in Chicago (100, 200 and 4x100 relay).
She found Olympic gold in Rome, in 1960. Lucinda would once again fail to advance in her individual event (200m), but be part of the world record breaking 4x100 team, even though her handoff to anchor leg runner Wilma Rudolph went poorly in the finals. Wilma misjudged Lucinda's speed and didn't take off fast enough; however, Wilma caught the two runners who passed her to win overall.
"I also knew that once [Wilma] got that baton no matter who was ahead of her she was going to catch them. It was frightening but we had confidence enough that we knew we were going to do it."
After retiring from competition, Lucinda moved to Dayton, Ohio with her husband, and spent 36 years with Dayton Public Schools - first as a high school teacher and later as an administrator overseeing girls' health and physical education.
---