LISA LARSEN RAINSBERGER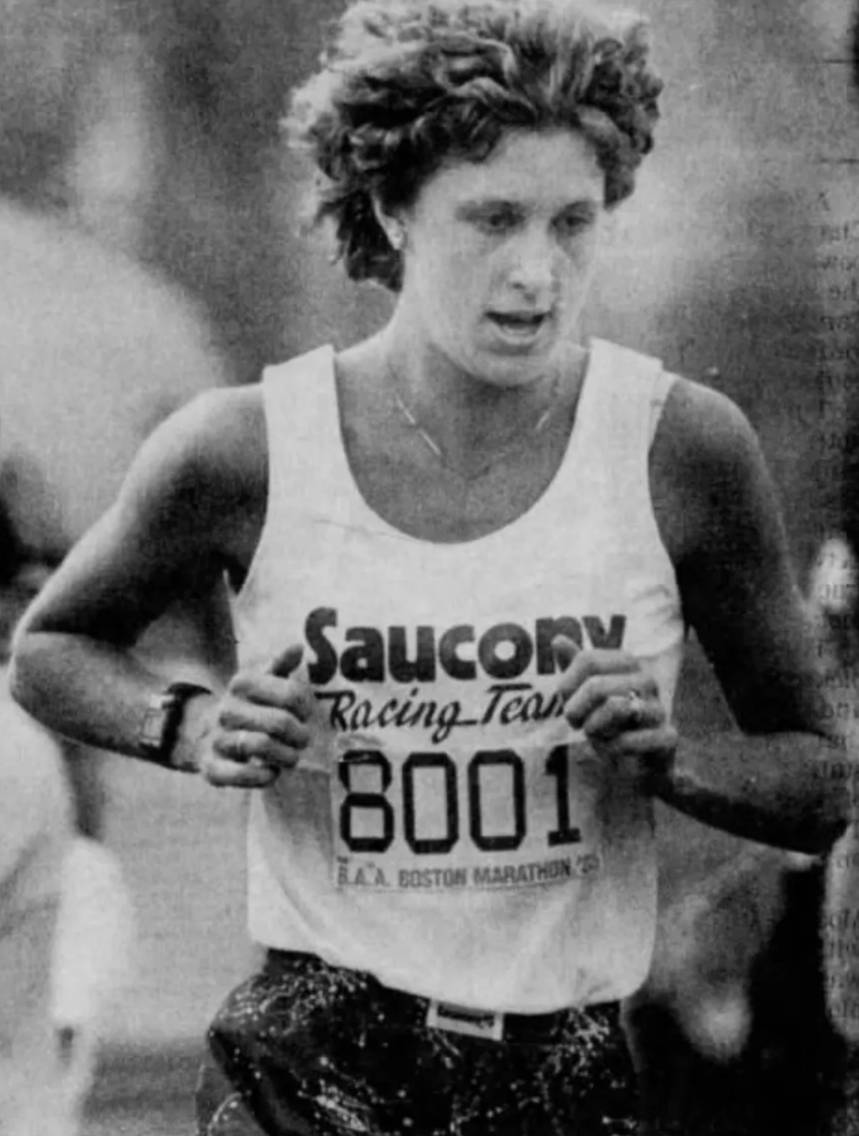 QUALIFIER, SWIMMING
4TH
4TH
4TH
19TH
"I love to run. And I'm always going to be involved in my sport."
Lisa Larsen was born on May 7, 1961 to parents Svend and Norma Larsen, and grew up in Battle Creek, Michigan with her two sisters and brother. "Lisa walked very early and read before she got to kindergarten. She was a very precocious child," said Norma. It was this energy that led Lisa's parents to enroll her in swimming lessons, and where Lisa's athletic journey began.
Running track eventually joined the swimming ("Track helps my swimming and swimming helps my track."), and Lisa continued to do well at both. After graduating high school in 1979, Lisa attended the University of Michigan on a swimming scholarship and qualified for the 1980 U.S. Olympic Trials…and then the U.S. boycotted the Moscow Games. Frustrated, Lisa spent the summer at a geology camp in Wyoming doing zero swimming. But she did start to run. Her sophomore year she quit the Michigan swim team for track and cross country.
Lisa qualified for the inaugural U.S. Olympic Marathon Trials for women in 1983, and came in 4th in Olympia, Washington the next year. She would come in 4th in the next two Marathon Trials as well, and 19th in 1996.
It was at this point in her athletic career that Lisa switched to the triathlon, hoping to make the Olympic Team at the event's debut in the 2000 Sydney Games. But blood clots and a pregnancy came calling instead, and daughter Katie was born on August 18, 1998. Lisa contemplated a return to the tri after giving birth, but said in 1999, "I enjoyed triathlon while I did it, but it's insane. I didn't want to put Katie in day care for six hours a day. Running with her is easy, but swimming's kind of tough."
In between tries at Olympic Teams, Lisa was a force in road races. Most notably, Lisa won Boston in 1985 (the last American to do so until Des Linden in 2018), won back-to-back Chicago Marathons in 1988 and 1989, and 3rd in London and 1st in Hokkaido in 1990.
---
LEARN MORE ABOUT THE ATHLETE:
"It's a Fun Run This Time," Susan Bickelhaupt, The Boston Globe, April 14, 2005.
"Footsteps: Lisa and Katie Rainsberger are Colorado's distance running duo," Dan Mohrmann, Mile High Sports, May 7, 2016.
"Episode 98: Boston Marathon Winner and Coach, Lisa Rainsberger, Has the Mindset of a Champion," Run Further & Faster podcast, August 12, 2021.