LILLIAN COPELAND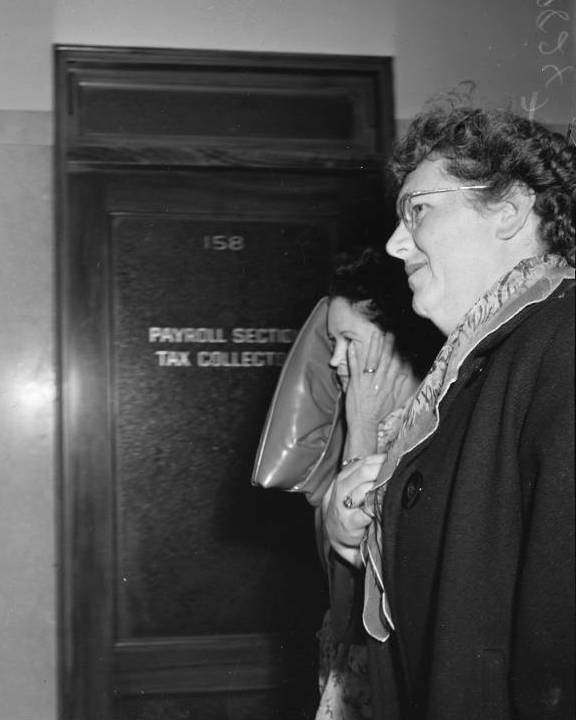 1928 AMSTERDAM
1932 LOS ANGELES
1936 BERLIN


SILVER, DISCUS
GOLD, DISCUS
PERSONAL BOYCOTT
GOLD, DISCUS
GOLD, SHOT PUT
GOLD, JAVELIN
FIVE-TIME WINNER AAU CHAMPIONSHIPS IN SHOT PUT
TWO-TIME WINNER AAU CHAMPIONSHIPS IN DISCUS AND JAVELIN
Lillian Drosslin was born in New York City to Polish-Jewish parents in 1904. After her father's death, her mother remarried (to Abraham Copeland), and the family moved to Los Angeles while Lillian was a child.
After graduation from Los Angeles HS, Lillian attended USC. She participated in field hockey, baseball, and basketball as well as track and field, thanks to intramural events sponsored by the Women's Athletic Association. On weekends she trained with the Pasadena Athletic and Country Club. By the late 1920s, Lillian won every event in track and field she entered, and captured nine U.S. national championships in 1925 alone.
Lillian took silver in the discus at the 1928 Amsterdam Games (the first Olympics where women were allowed to compete), and likely would have competed in the shot put had it been offered as a women's event. (Shot put was added in 1948.)
Poly sci degree in hand, Lillian entered USC's Law School, and returned to competition in 1931 (following her coach from the PACC to the LA Athletic Club) to prepare for the 1932 Los Angeles Games. She threw poorly at the Trials, but beat out athletic phenom Babe Didrikson for the third discus spot. (This loss chafed Babe, leading her to remind reporters how good she was at discus even though she lost. Sound familiar?) At the Games, Lillian and U.S. teammate Ruth Osburn traded record breaking throws before Lillian came out on top with 40.58m (from a standing position).
Olympic gold finally earned, Lillian told reporters that she was retiring from the sport. However, in 1935, she paid her own way to Tel Aviv, Israel to participate in the 2nd World Maccabiah Games. She won not only the discus but the javelin and shot put as well.
She was one of many athletes to boycott the 1936 Berlin Games, "refus[ing] to have anything to do with the games if they were held in Germany," and was 1 of 24 former U.S. Olympic champions to petition the IOC in 1933 to move the Games from Germany.
Lillian joined the LA County Sheriff's Department in 1936, qualified as an expert marksman in 1938, and retired in 1960. She passed away on July 7, 1964 after a long illness. May her memory be a blessing.
---
"Lillian Copeland," Mel Wacks, Shalvi/Hyman Encyclopedia of Jewish Women, December 31, 1999.
"Lillian Copeland, Alpha Epsilon Phi," Fran Becque, Ph.D., Fraternity History and More, March 28, 2019.