JASMINE BLOCKER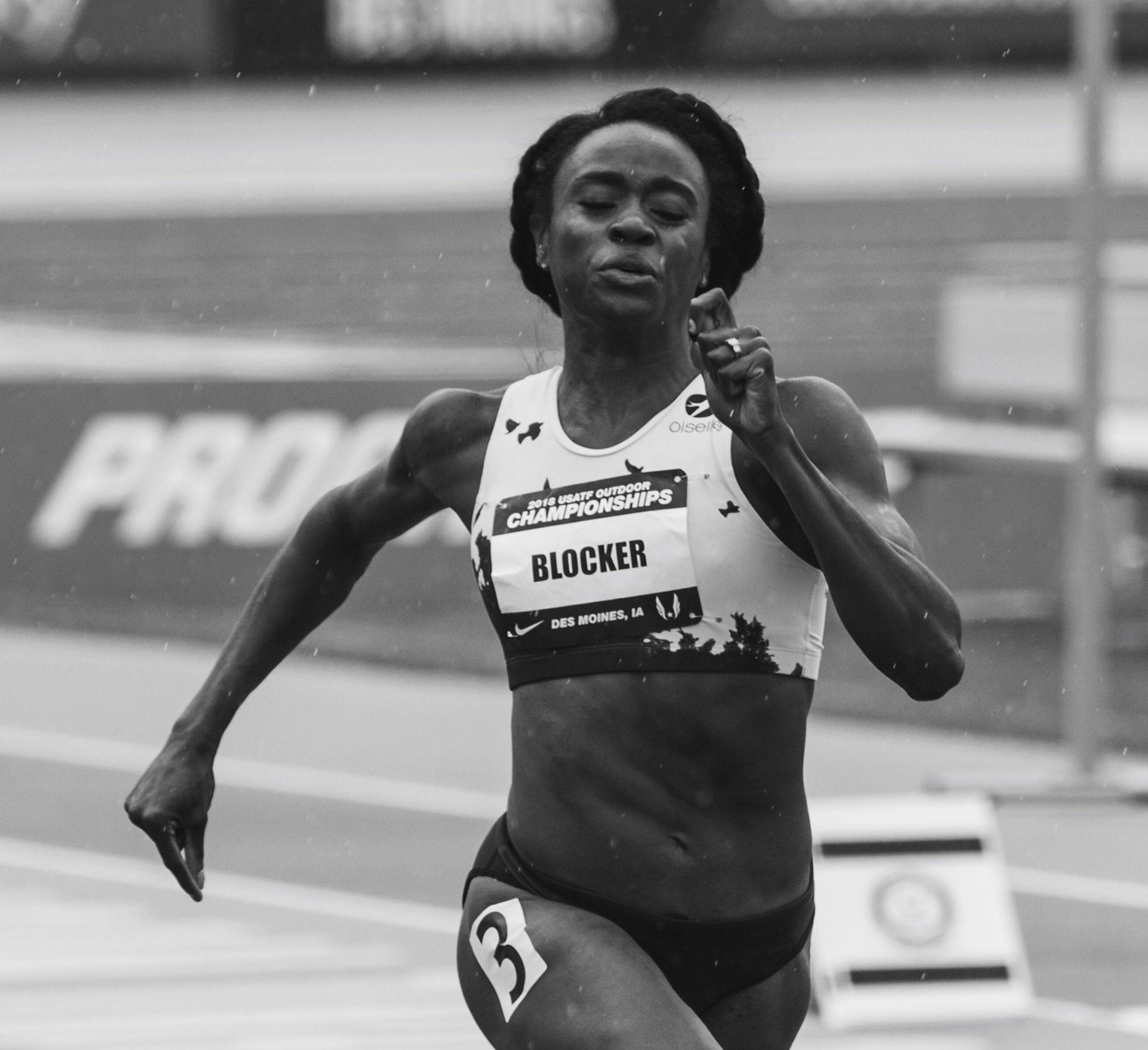 2018 USATF NATIONALS - 400M - 7TH PLACE
2016 - US OLYMPIC TRIALS 400M QUALIFIER
2016 - NCAA DIV 1 OUTDOOR 400M, 7TH PLACE, ALL-AMERICAN
2016 - NCAA DIV 1 INDOOR 400M, 2ND TEAM ALL-AMERICAN
TULANE UNIVERSITY #2 ALL-TIME INDOOR AND OUTDOOR 400M
TULANE UNIVERSITY #5 ALL-TIME OUTDOOR 200M
PRINCETON UNIVERSITY #2 ALL-TIME 400M
What is your favorite quote that guides, inspires, or embodies your training/racing/life?
"Pressure is nothing more than the shadow of great opportunity." - Michael Johnson
What was your favorite sport in middle school?
I've always been a major fan of the Olympics and in middle school I was obsessed with gymnastics. The women were so powerful and graceful...I was hooked!  
Can you share your first sports bra experience?
As a late bloomer, my first sports bra was strictly decorative. I loved all the cute patterns and colors but it honestly took years before I actually needed one.  
What is your absolutely favorite piece of #flystyle and why?
The Mini Stride Shorts fit like a glove! It's not easy to find a comfortable pair that don't ride up when running full speed on the track. Definitely a staple in my workout wardrobe.
If you could give one piece of advice to a 12 year old girl, what would it be?
Don't put too much pressure on yourself! Have fun, ignore limitations and dream big. You can accomplish anything you put your mind to :)
Tell us about your favorite place you have ever traveled to:
I absolutely loved Barbados. I'm an island girl at heart and could easily spend everyday at the beach.  
What alternative career do you fantasize about?
I would love to work on Wall Street. Through a great summer internship I was exposed to a fast paced and competitive workplace. I immediately recognized it as an environment I could thrive in.  
What is your superpower?  
I'd have to say mental toughness is my superpower. When faced with impossible odds, I've always seemed to find a way to overcome.