JANE FREDERICK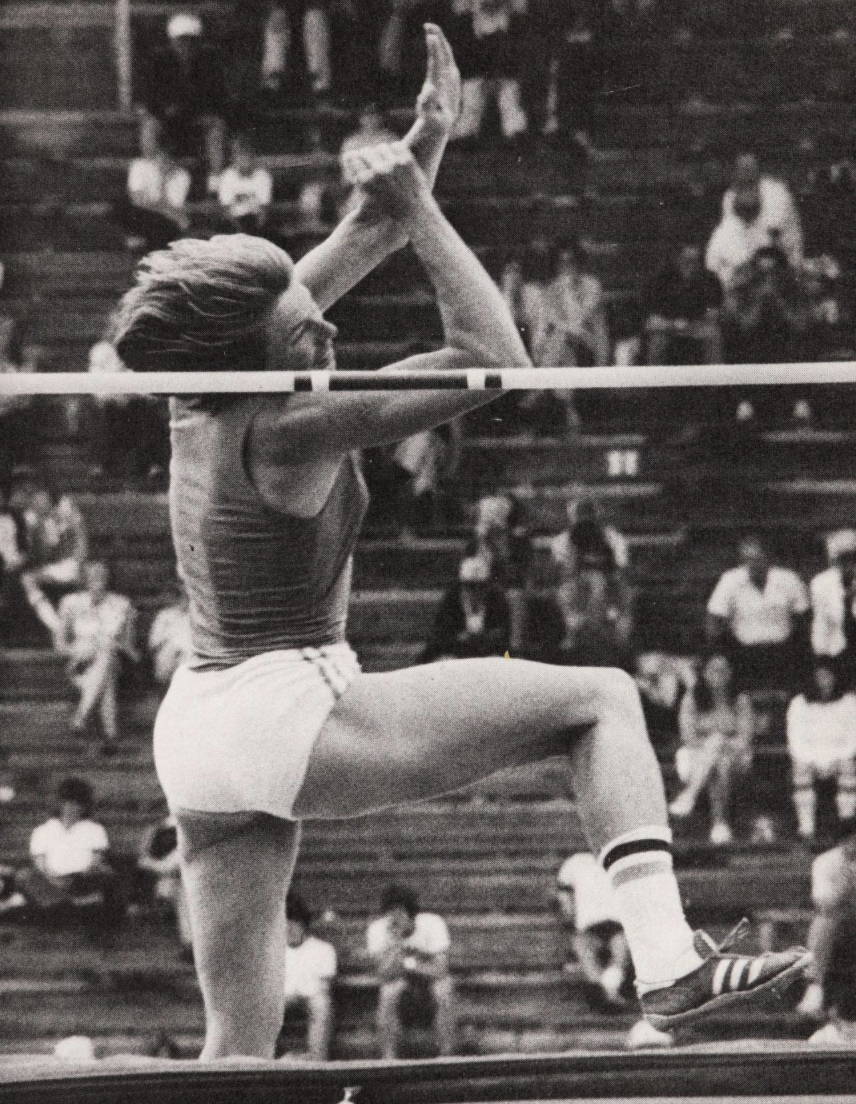 1972 MUNICH
1976 MONTREAL
21ST, PENTATHLON
7TH, PENTATHLON
FIVE-TIME U.S. OLYMPIC TEAM TRIALS QUALIFIER
FIRST EVER WOMEN'S HEPATHLON WORLD RECORD HOLDER (6104 POINTS AT THE MT. SAC RELAYS IN 1981)
Jane grew up the youngest of four in and around Berkeley, CA with her brothers and sister. Their father, Harland, taught political science at UC Berkeley, and also helped officiate track meets for the university.
At age 11, a local coach was forming an AAU track club in Orinda and asked Jane to join. She started with the long jump, and tried shot next. She also learned the scissor-kick high jump, and set a national record for 11-year-olds in the event at a meet the next week.
When she turned 13, the Orinda coach suggested Jane should learn to hurdle, and put all the events together and compete in the pentathlon. She squeaked into the 1965 national championship (usually for 14 and up), and got 5th place out of 5. But she liked the event, and the title "pentathlete" stuck.
Jane wouldn't really compete in the pentathlon again until 1971, due to school, travel, injury, and not being ready to take the sport seriously enough on a world-class level. (She even turned down a chance to attend the 1968 Olympic training camp, opting for Campfire Camp instead.) But with help from coaches in 1971 she got serious.
In 1972 Jane made the U.S. Olympic Team. She traveled to the Munich Games, finished a disappointing 21st, and learned A LOT from her fellow competitors.
"I realize not that there's much more to competition than I thought. It makes me even more determined to go on with the pentathlon. Seeing [Ireland's Mary] Peters and [German's Heidi] Rosendahl made me aware that there's respect and dignity for women who chose to dedicate themselves to sport."
Jane would go on to make the 1976 Olympic Team as well (finishing 7th in Montreal) and compete in five U.S. Olympic Trials over the course of her career. She would set the first official world record for the new multi-event heptathlon in 1981 with 6104 points.
---
"Plainly, Jane has a Penchant for the Pentathlon," Joe Marshall, Sports Illustrated (Vault), November 21, 1977.
"Olympics - 1980 Moscow - Special - Road To Moscow - USA Pentathlete Jane Fredericks," Imasportsphile III YouTube channel, posted March 23, 2016.
"Jane Frederick, pentathlon champion" by Phyllis Raybin Emert, published 1981.