DR. NELL JACKSON
1929 - 1988
DR. NELL JACKSON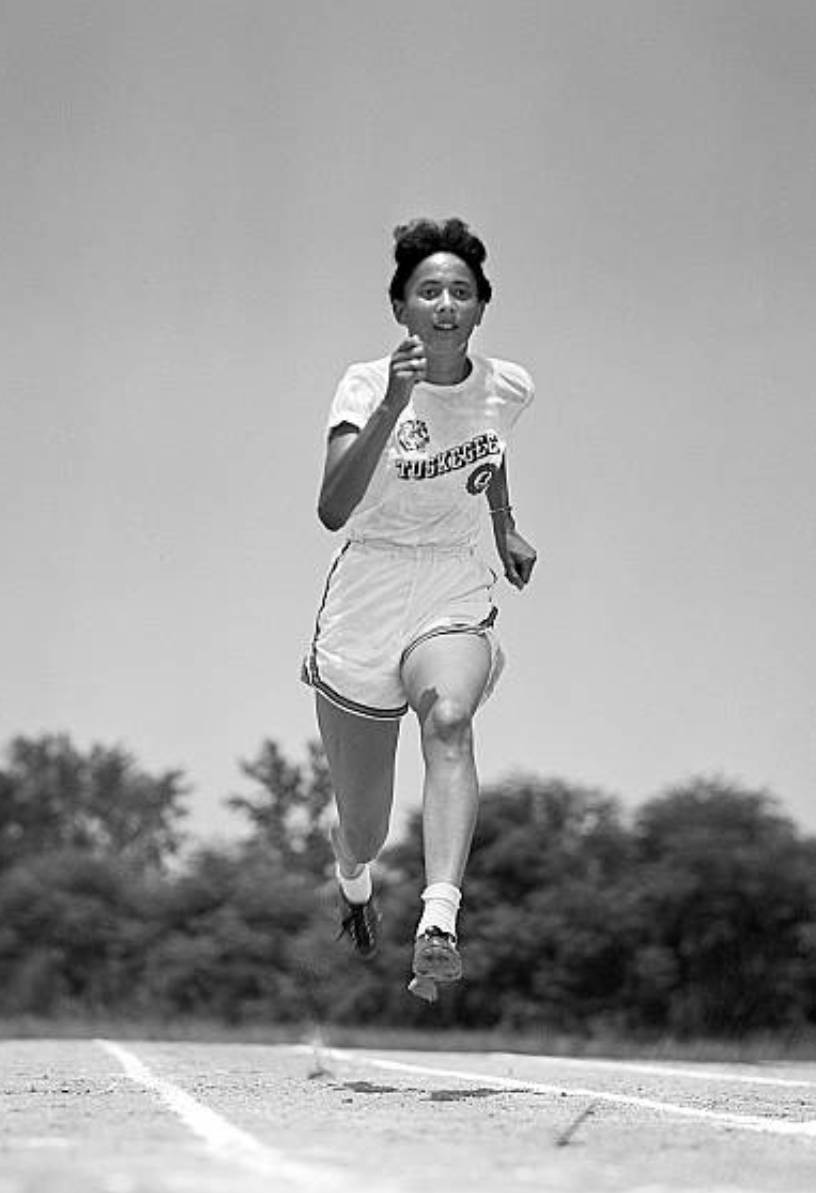 FIRST BLACK WOMAN TO HEAD AN ATHLETICS DEPARTMENT AT A MAJOR U.S. UNIVERSITY (MICHIGAN STATE)
Dr. Nell Cecelia Jackson was born on July 1, 1929 in Athens, Georgia to Wilhemina Jackson and Dr. Burnett Jackson (dentist), and was the second of three children and only daughter. During elementary school she played a wide variety of sports, but her 8th grade basketball coach noticed her speed and suggested she tryout for track.
In 1944, while still attending Tuskegee Institute High School, Nell became the youngest member of the Tuskegee Women's Track Club (which included Alice Coachman). She competed at the U.S. National Championships that summer, at age 15. Nell took 6th in the 200m, but the team won overall.
After high school, Nell attended Tuskegee Institute (now University) from 1947-1951. She made the U.S. Olympic Team for the 1948 London Games, running the 200m and the 4x400 relay. No medals for Nell in London, but the 1951 Pan American Games in Buenos Aires went differently – Nell earned a silver in the 200 and her 4x400 relay team earned gold, with medals handed to the team by Juan and Eva Peron themselves.
After graduating from Tuskegee, graduate school at Springfield College followed. Nell then returned to Tuskegee to become the women's track and field coach and teach P.E. In 1956 she became the first Black coach to serve as the head of a U.S. Olympic Team (Melbourne Games, and again or the 1972 Munich Games). She also created Tuskegee's first men's swimming program in 1958 and served as its first coach.
After earning a PhD at the University of Iowa in 1962 and leaving Tuskegee the following year, Nell would go on to coach at Iowa, Illinois State, Illinois, and Michigan State, where Nell became the first Black woman to head an athletics department at a major U.S. university. In 1968 her book, "Track and Field for Girls and Women," was published. Her final university position was at the State University of New York (SUNY) as the director of physical education and intercollegiate athletics.
Nell passed away on April 1, 1988, after a short illness. Peace be to her memory.
The U.S. Women's Track Coaches Association has a scholarship named in her honor which is awarded to a female coach enrolled in a graduate program.
---
LEARN MORE ABOUT THE ATHLETE: