CHI CHENG
BORN MARCH 15, 1944
CHI CHENG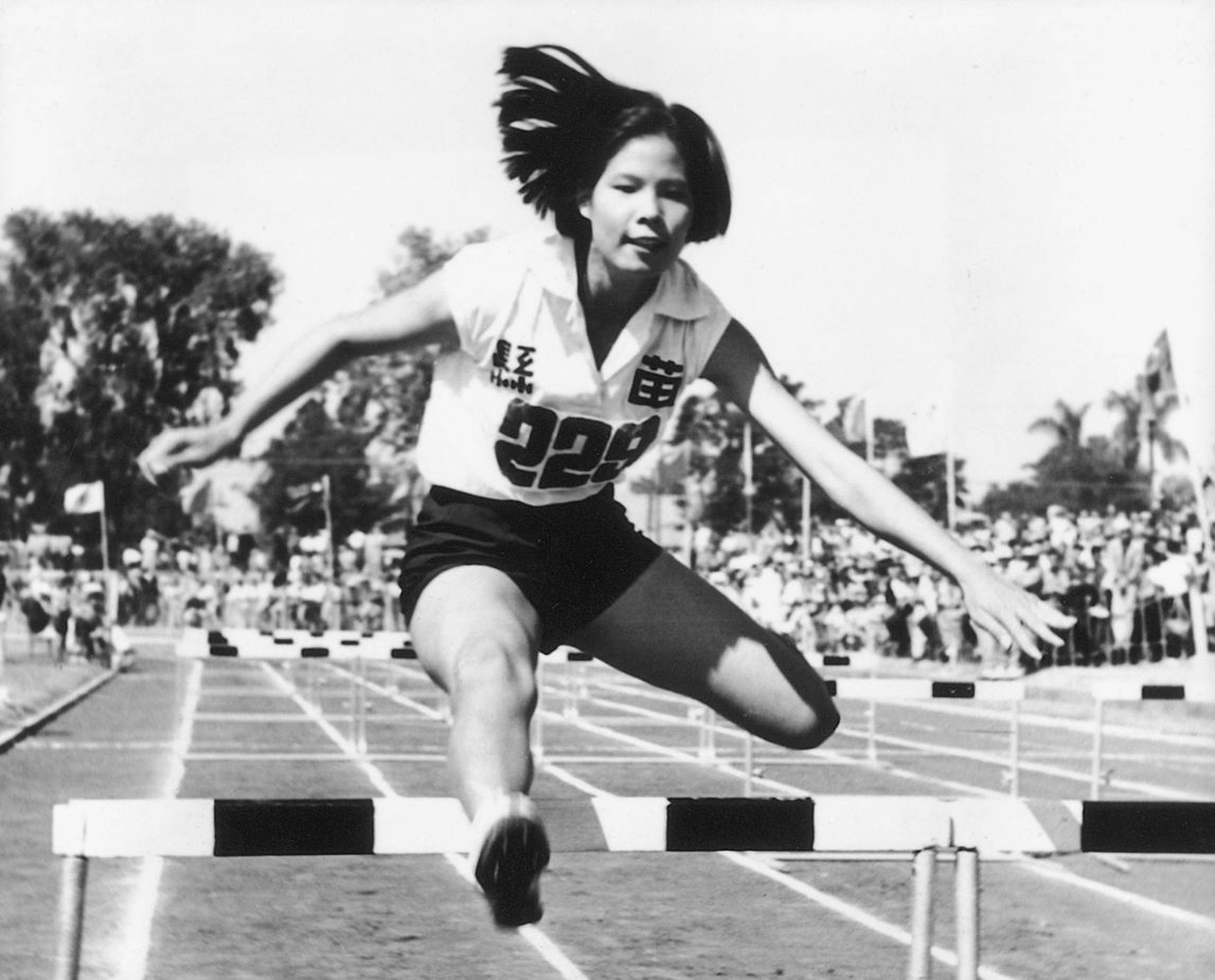 OLYMPIC GAMES
REPRESENTING TAIWAN (REPUBLIC OF CHINA)
1960 ROME
1964 TOKYO

1968 MEXICO CITY
PARTICIPANT, 80M HURDLES
PARTICIPANT, 80M HURDLES
15TH, PENTATHLON
100M FINALS
BRONZE, 80M HURDLES
1966 BANGKOK
1970 BANGKOK
GOLD, LONG JUMP
GOLD, 100M
DOMINATING ATHLETE IN 1969-1971, WINNING 153 OUT OF 154 EVENTS SHE ENTERED
STILL HOLDS 5 NATIONAL RECORDS IN TAIWAN
Chi Cheng was born on March 15, 1944 in Hsinshu, outside Taipei, in then Japanese-occupied Taiwan. She was the third of seven children. Her mother was a washerwoman, and her father, a grocer, left the family in 1956.
Cheng began running in high school. She made the Taiwan (Republic of China) Olympic Team in 1960, though with little formal training, and finished last in the first round.
In 1963, Cheng came to the U.S. and began attending Cal Poly Pomona as a P.E. major while training with coach Vince Reel. Her plan all along was not to apply for U.S. citizenship, but to take her education home to Taiwan and work as a coach.
At the 1964 Tokyo Games, Cheng failed to reach the semi-finals in the hurdles again, and came in 17th in the pentathlon. But she knew she was fast, and continued to improve. At the 1968 Mexico City Games, she made the finals of the 100m and earned a bronze in the 80m hurdles. Now that she had a medal, she set out to break records.
From 1969-71, out of 154 events she competed in, Chi Cheng only lost one (to Olympic silver medallist Barbara Farrell). In one week in 1970, Cheng broke three world records: 100m hurdles, 200m an hour later, and the 100m (tying Wyomia Tyus' 1968 Mexico City WR). That same year, she was named the AP Athlete of the Year. She would run in the 1972 Munich Games and win gold, it was certain.
Until it wasn't. Injuries caught up with Cheng, and surgeries were no longer helping or were unsuccessful. She had hoped to get back to training in early 1972, but instead she was forced to retire.
Chi Cheng still holds five national records in Taiwan.
Cheng returned to Taiwan in 1980 and served in the Taiwanese government for three terms. And while her competitive days were over she stayed in the track and field world, serving as secretary-general of Taiwan's track and field association and as a member of the Olympic committee. Cheng also helped garner support within Taiwan for China's bid for the 2008 Olympics.
---
LEARN MORE ABOUT THE ATHLETE:
"Chi Cheng, iron girl champion," Taiwan Today, April 1, 1970.
Athlete profile by Sports Illustrated, Anita Verschoth, June 22, 1970.
"Athletics: 50 years ago, world's fastest woman was an Asian," Rohit Brijnath, The Straits Times, July 5, 2020.
"Former Olympian Chi Cheng to launch fresh bid for Olympic name change," Formosa TV English News, July 30, 2021.