BETTY ROBINSON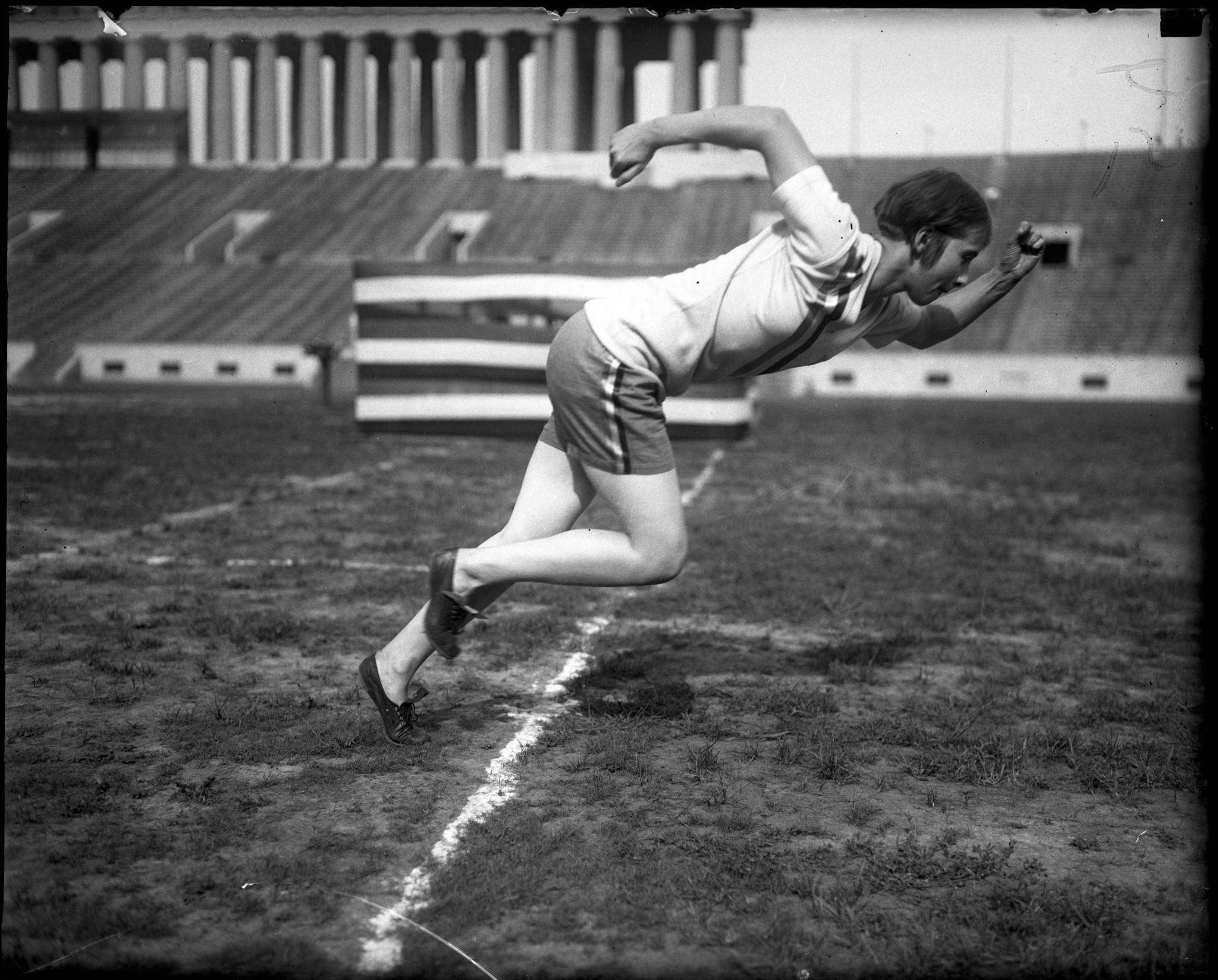 GOLD, 100M
SILVER, 4X100M RELAY
INAUGURAL WINNER OF THE WOMEN'S 100M EVENT IN THE OLYMPIC GAMES
Women's events debuted at the 1928 Summer Olympics in Amsterdam, but only five were added: discus, high jump, 800 meters, 400 meter hurdles, and the 100 meters. Men had 22 events.
It was here where 16-year-old Betty Robinson won an Olympic gold medal in the 100m, becoming the first woman to do so at the Olympic Games, in any sport.
Three years later, Betty was thought dead after her and her cousin's small biplane crashed. A passerby took her body to an undertaker who pronounced her still alive. She drifted in and out of consciousness in a hospital for almost three months and it was believed that she could never run again.
However, despite being wheelchair bound as she healed and unable to bend one of her knees to sufficiently crouch down at a starting line, Betty returned to the Olympic stage. At the 1936 Summer Olympics in Berlin, Betty ran again as a part of the U.S. women's 4x100m relay team and earned a second gold medal.
Later in life, Betty was a part of the torch relay bringing the Olympic flame to the 1996 Atlanta Games, the site of the 2020 U.S. Olympic Team Marathon Trials.
---