Oiselle + Janji: The Next Chapter Part II
Wow, everybody. That was a hard secret to keep!
But we're so happy the news is out: that Oiselle and Janji are officially teammates on a new kind of cross country, or maybe it's 'cross-the-country', team? It's East Coast meets West Coast. It's birds meets Boston. And it's a friendship that actually started about ten years ago… a story I'm excited to expand on a bit.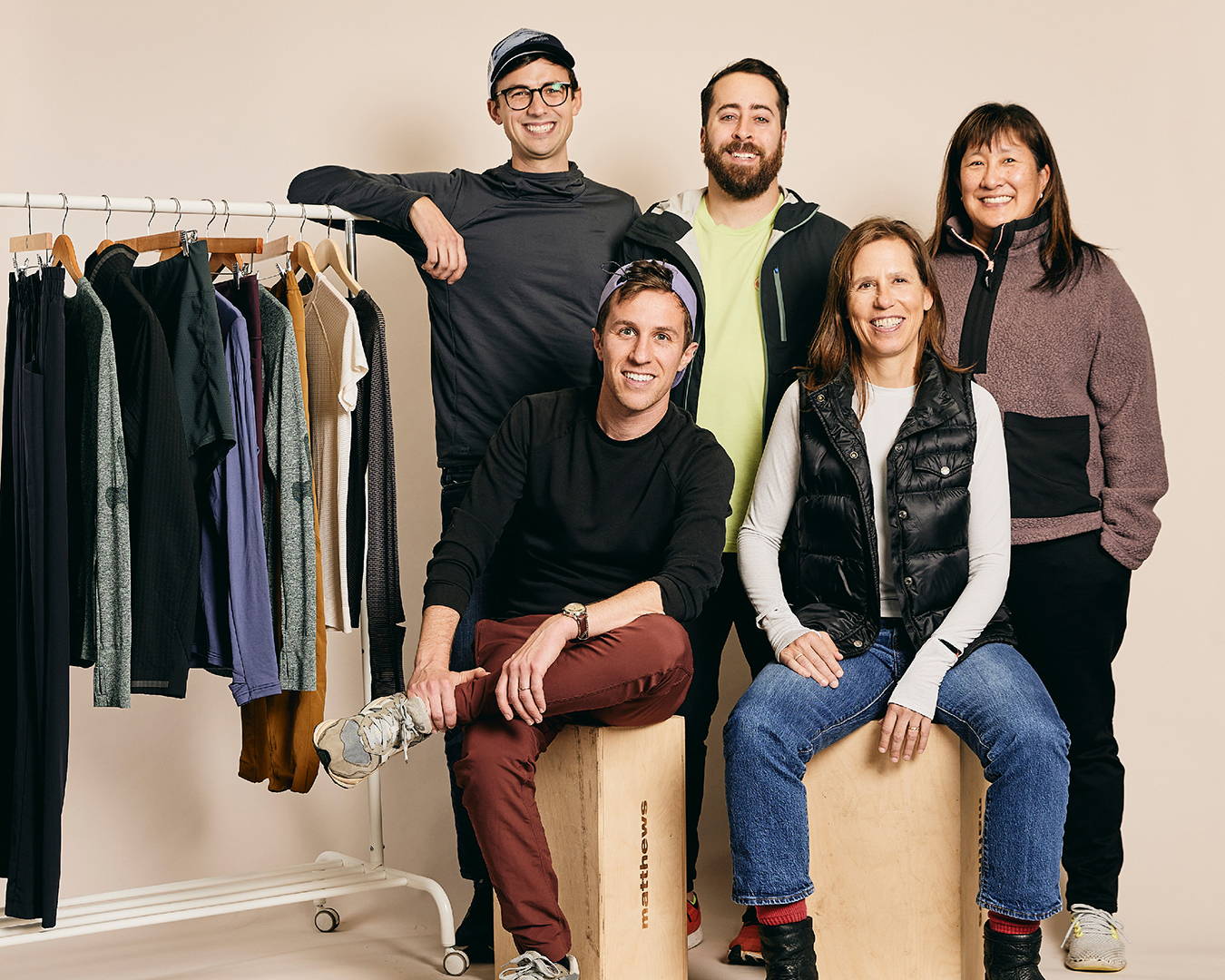 Photo credit Amber Fouts // @amberfouts
Janji founders Dave Spandorfer and Mike Burnstein started reaching out to Atsuko and me early on in their journey. We met briefly at The Running Event back in 2012. And then they'd visit The Nest when they were passing through Seattle. We'd have coffee, run around Green Lake, and share startup stories. Atsuko introduced Dave to Bubble Tea as they talked shop and we learned Mike is an incredible chef. The spirit of run love was so refreshing!
What struck us right away was the strong sense of mutual respect, even as we had different takes on what it meant to be a running brand. Over time, our friendship grew. And then eventually, last year (following the pandemic, which was really tough on so many businesses everywhere, including Oiselle) we started to get serious about partnership talks.
With our Rosie the Riveter biceps popping, Atsuko and I forged ahead with an agreement with Janji.
In all seriousness, these guys get it. Everyone around the table knew and believed in the wisdom of our brands staying independent, and making sure Oiselle remained women led. So much so, we inked it in the deal.
So why would two fiercely independent brands join forces? What was going through our heads as we hashed it out?
Ultimately, our biggest takeaway was that in order to win against the Goliaths (a shared aspiration), we needed to harness the power of togetherness. And while it might be easy for the big dogs to dismiss a few individual companies, it will be much harder when faced with a growing squad of mission driven, like minded specialty brands who love running, and want to make a positive difference to leave the sport better for future athletes. (insert possibility of additional companies joining us here).

While you may already know Dave, Mike and Janji, we also wanted to take a moment to highlight the third Bro Bird in these photo moments: Matt McCalpin. Matt played an important role in the deal, and his story is a good one.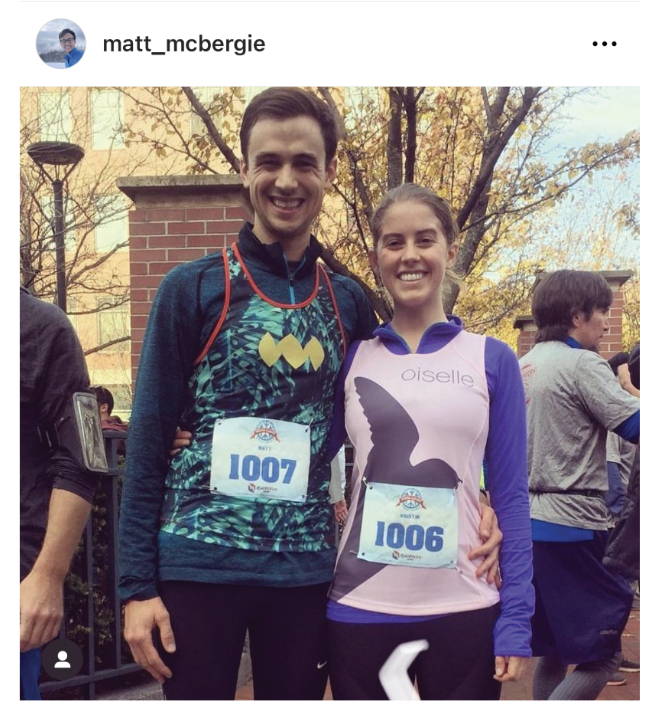 Back in 2017, when Matt was new to Janji, his wife Kristin became a Volée member, and attended Birdcamp in 2018. (That was an epic Birdcamp right? Running, swimming, dancing, and Disco Spandos!) Matt and Kristin came to love Oiselle and Matt continued to keep his eye on the brand as his role at Janji grew.
Fast forward to last year, when we started our talks, Matt was there in the mix, as we all worked together to take it across the finish line. Now as the partnership work begins, Matt is supporting operations for both Oiselle and Janji, and will be spending the next few months in Seattle working with Atsuko and the Nest team. Thank you, Kristin and Ollie the dog, for sharing him with us. We're grateful for his knowledge, leadership, and belief in Oiselle.
And while many of you know this already, Janji is an amazing company. Their lens on running is adventure, being outdoors, and giving back through their clean water initiative. Each season, they work with a new community in different parts of the world, collaborating with local artists to design a seasonal collection, and they donate proceeds.
So what's on tap at Oiselle for 2023 and beyond?
The Oiselle mission remains as it always has been: to design great products, to build the sisterhood, and to improve the sport for generations to come. Such is our origin story, and our continued mission. The transformative power of sport and our love of running fuels us to give voice and support to the badassery and world-changing power that is women in sports.
A lot of good things that you know us for: meet-ups and races (we'll be at the Boston Marathon!); Volée events and Birdcamp (in August back at Camp IHC!); and of course, sponsoring prominent voices in the sport (Lauren Fleshman and Kara Goucher), as well as emerging elites. We will continue our work in supporting girls in sport through Bras for Girls; we will empower women's voices on important issues through Women Run the Vote.
To sum it up, this pairing is a 'Yes, and.' Yes to run love AND spreading that love to new audiences. Yes to fierce independence AND partnering where the sum of the parts is far greater than the whole. Yes to a partnership of equals AND important differences. What we've formed is disruptive and different, but it's right.
As the business enters this new chapter, I will remain as Founder, continuing my love of inspiring, designing and collaborating with the Nest team, but step away from the business's day-to-day operations. I've passed the baton to Atsuko who will continue on as Oiselle's Brand President. She has flown by my side through the stages of Oiselle's growth over the last 8+ years, so I know the bird is in good hands.
Looking back and ahead, my heart is bursting with gratitude for the love and friendship I've been shown over the years, and the belief all of you have had in Oiselle's past, present and future. Let's keep flying together!
A word from our Brand President:
We've come a long way since Sally and I met at Top Pot Donut where she told me about her quest to find a non-poofy running short. She couldn't find any brand willing to make some so she designed a pair herself and started selling them out of her backpack at trade shows. It takes fearless courage to do what she did.
I've loved being a part of this unique brand that Sally, Sarah Lesko, and many other OG women who poured their heart and grit to create. I'm honored to keep leading the brand into this next chapter.
It's an exciting time as female athletes around the world are looking for brands that not only inspire them, but one that understands and honors them as people as well as athletes. By experiencing how sports transforms you, it gets into your DNA. Being at Oiselle has converted me from "no, I'm a swimmer" to "yes, I'm a runner, too - and I like it!" The joy and character that develops from running - and all sports - is quite contagious. It forms and fills you, wanting to share that experience with others by creating opportunities and pathways to leave an even better space for the next generation of female athletes. That's what is at the heart of Oiselle's full mission. And this partnership with Janji is our next chapter to keep on running. Sally - we got you. Thank you for trusting us.
We hope you take away an enthusiasm about the partnership, and the future of the brand. Oiselle will always be a company led by and for women. We will remain women led in the fabric of our designs, in the gaze of our lenses, in the voices of our athletes, and in the leadership of our team.
Thank you Janji, for believing in us, just as we believe in you. The run has just begun!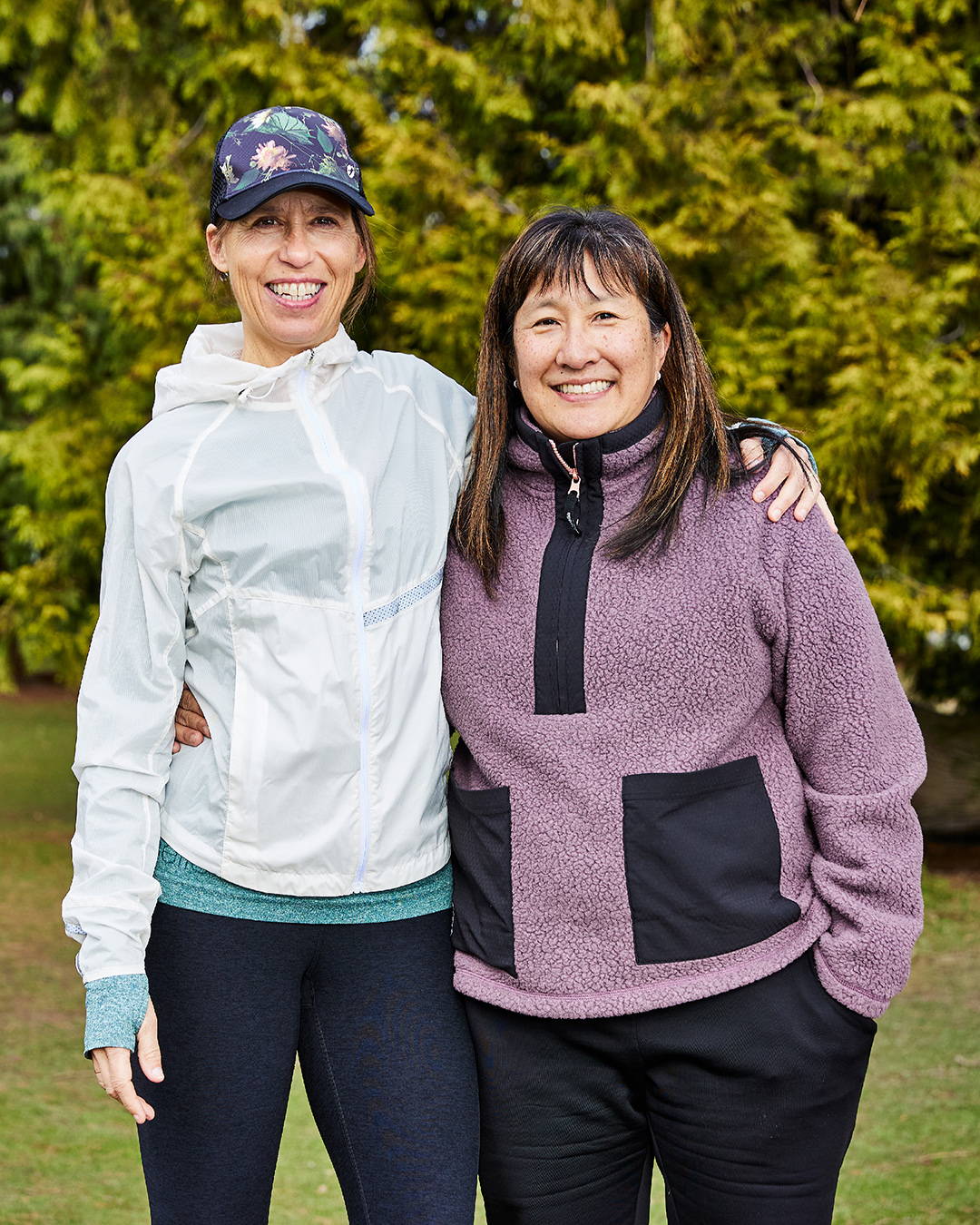 Photo credit Amber Fouts // @amberfouts
---
---
Briana Boehmer is challenging societal timelines by attempting an OTQ at the California International Marathon at age 42, showcasing the resilience to pursue dreams beyond conventional expectations. Her story defies age-based limitations, emphasizing the timeless pursuit of personal goals.
Oiselle, dedicated to advancing women in sports, has excitingly partnered with Hear Her Sports and Women's Running Stories, two podcasts championing female athletes and their impactful stories. This collaboration will feature six special episodes highlighting Oiselle athletes' inspiring journeys.
Carmen Pelar Graves, Haute Volée Steeplechaser, shares her unconventional journey from Division III soccer player to professional running. Overcoming challenges, lack of sponsorship, and a hiatus from the sport, Carmen's story emphasizes the importance of self-discovery, resilience, and embracing individual paths to athletic success.