Dark be damned, we're not going back inside.
We're out here for good. And we're going to keep running - even in, and maybe especially because of, the dark.
So let's circle up, stick together, and be safe. Be safe and be seen. Keep your light shining bright... on tops, bottoms, your head. Everything, everywhere.
This Fall is our best reflective collection ever - to keep you shining like the diamond you are.
Because dark be damned, we're not going back inside. We're going to keep running, keep flying - today, tonight, forever.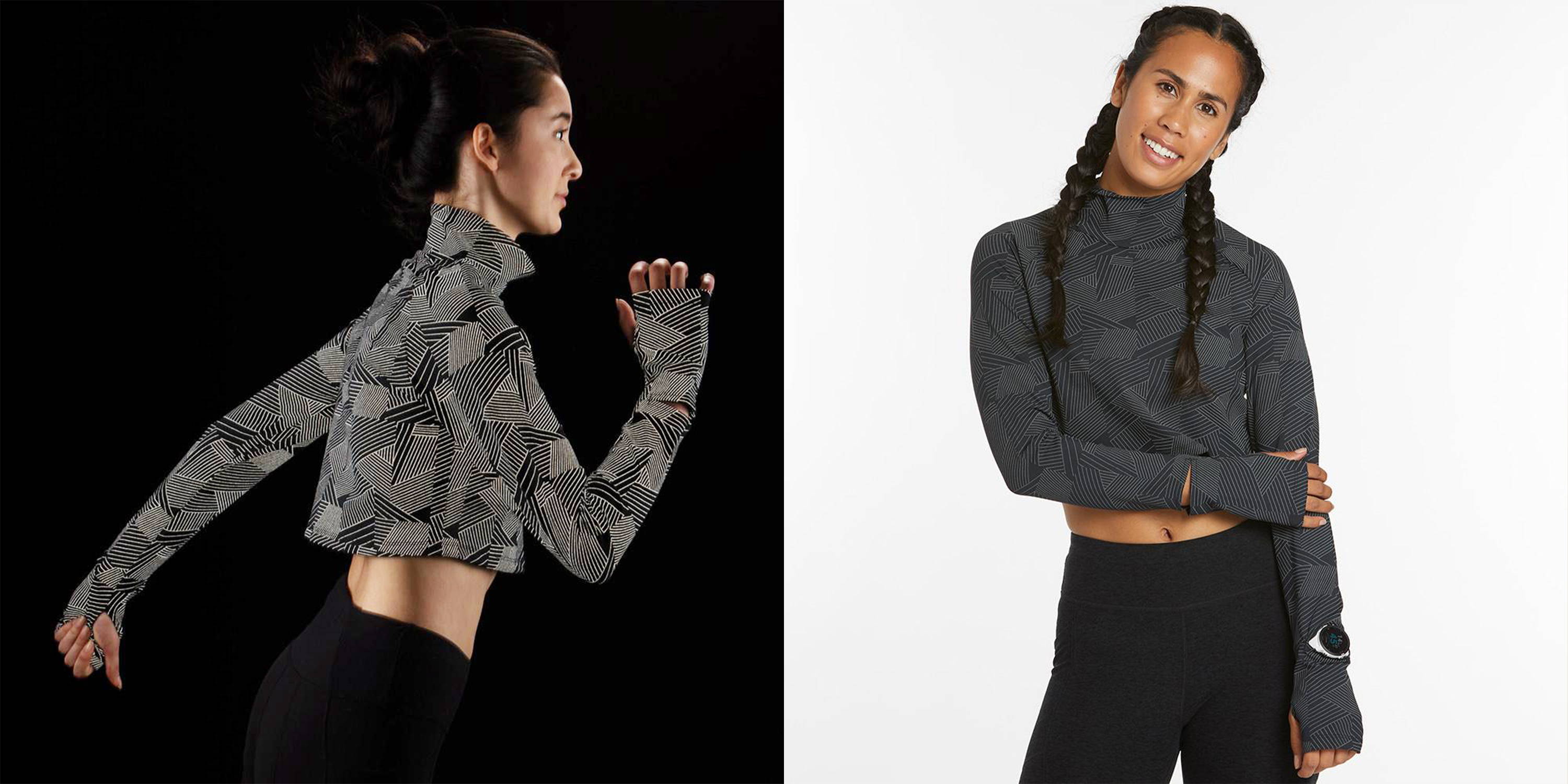 A safety sensation! The long sleeve that is both brilliant in design and protection. Made from our Plya Interlock fabric, we bring it back this year in new colors and prints. The slightly cropped design can be worn as is, or layered over tanks. There is both a Watch Window and thumb holes. A mock neck finishes the look, and brings even more of the reflective goodness to your upper body.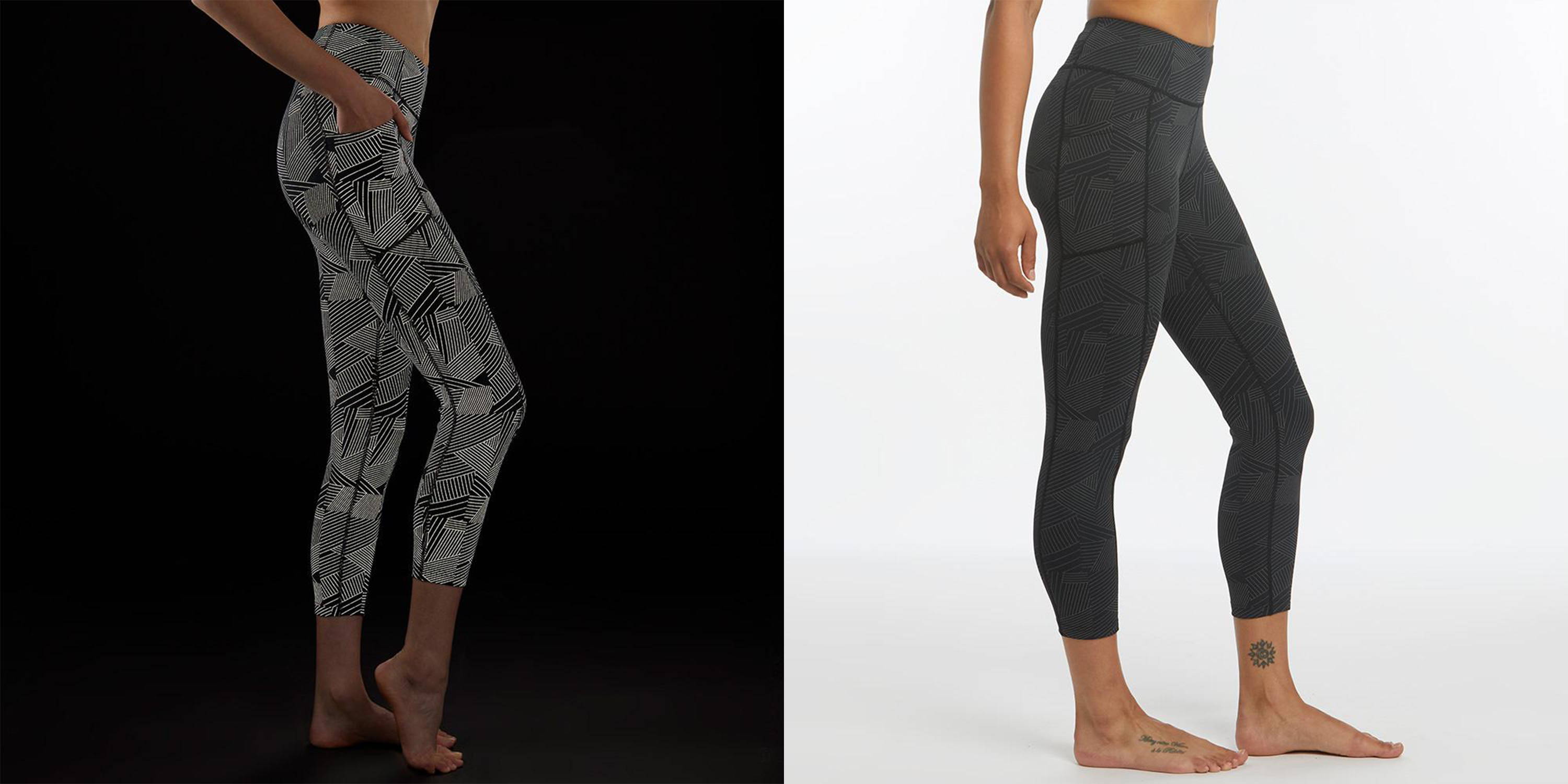 The length (3/4), the convenience (two side pockets), the safety (reflective birds and geometric lines), and the tried and true body fabric (Plya Interlock) makes the Firecracker Tights a fun, fierce, fiery staple for year-round running. The reflectivity, in a premium all-over print, is bright and long lasting! So leap, jump, run into those dark hours. You will be seen.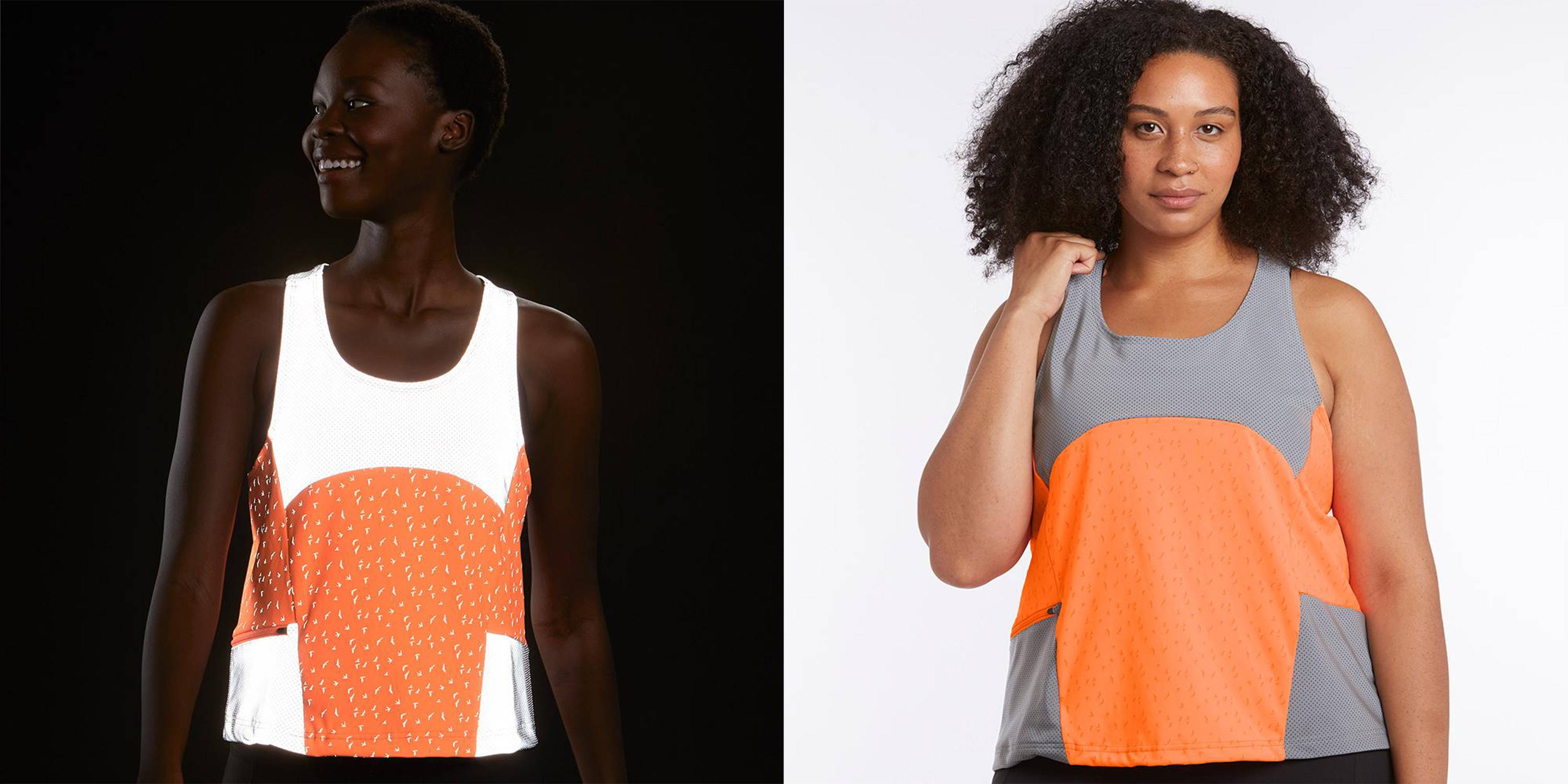 The Lightning Layer is beloved for its easy over-anything style and functionality. It can be worn by itself, over a sports bra, or over other layers. This season, we updated the athletic mesh to Plya Interlock with the all-over reflective Onna Print - to make it even more reflective. Keep this in your car, in your relay kit (as a safety vest), or anywhere you might need an extra light - to light your way.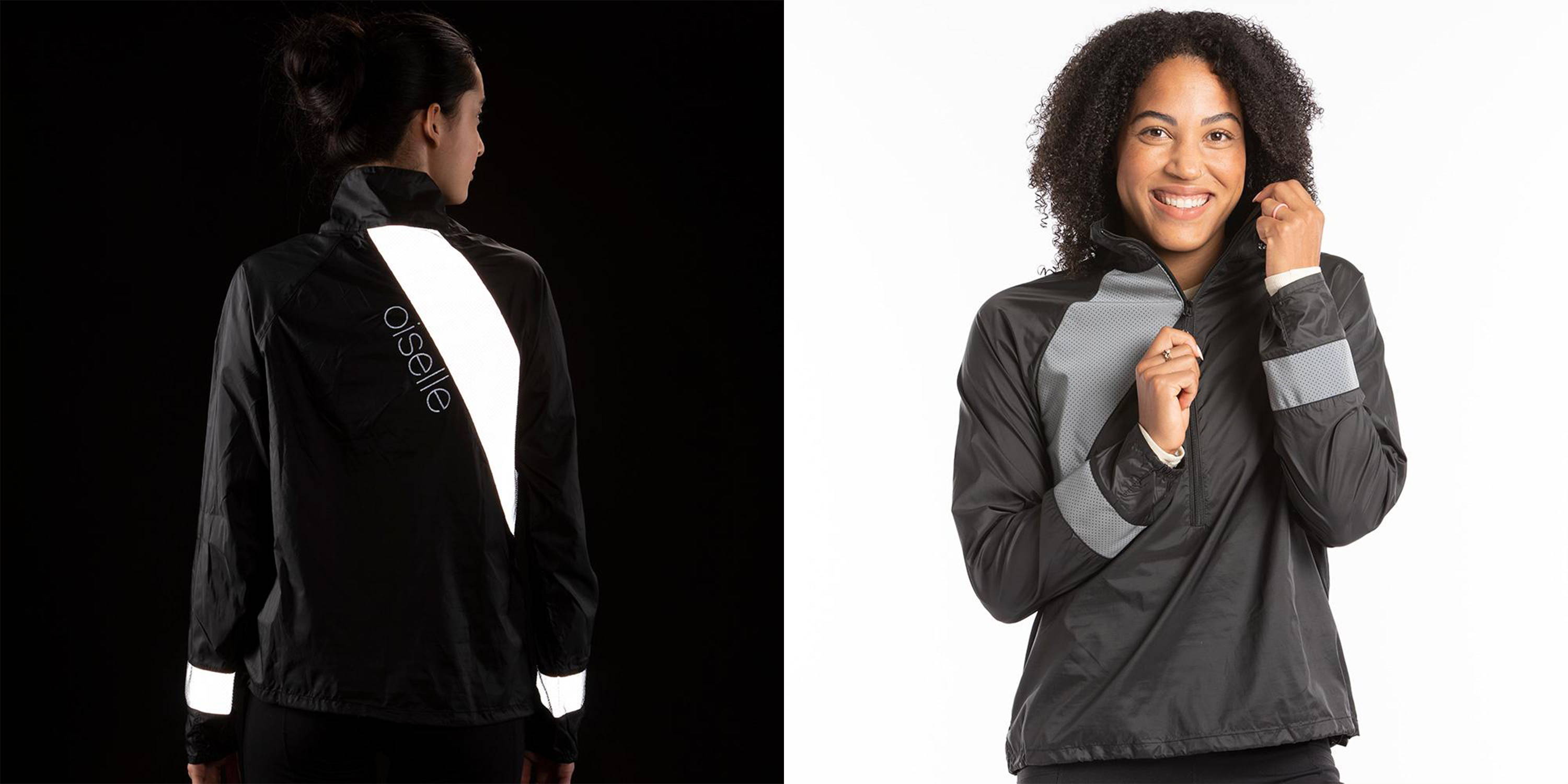 New to the line, this lightweight shell has been beautifully pieced with our premium reflective mesh, for a bold and safety-first design. It's the dawn or dusk jacket that you can throw on over anything. Relaxed in fit, with an extra long center front zipper for easy on/off. The shell fabric, same as used throughout our outerwear line, is both windproof and water resistant, but light enough so that you won't overheat.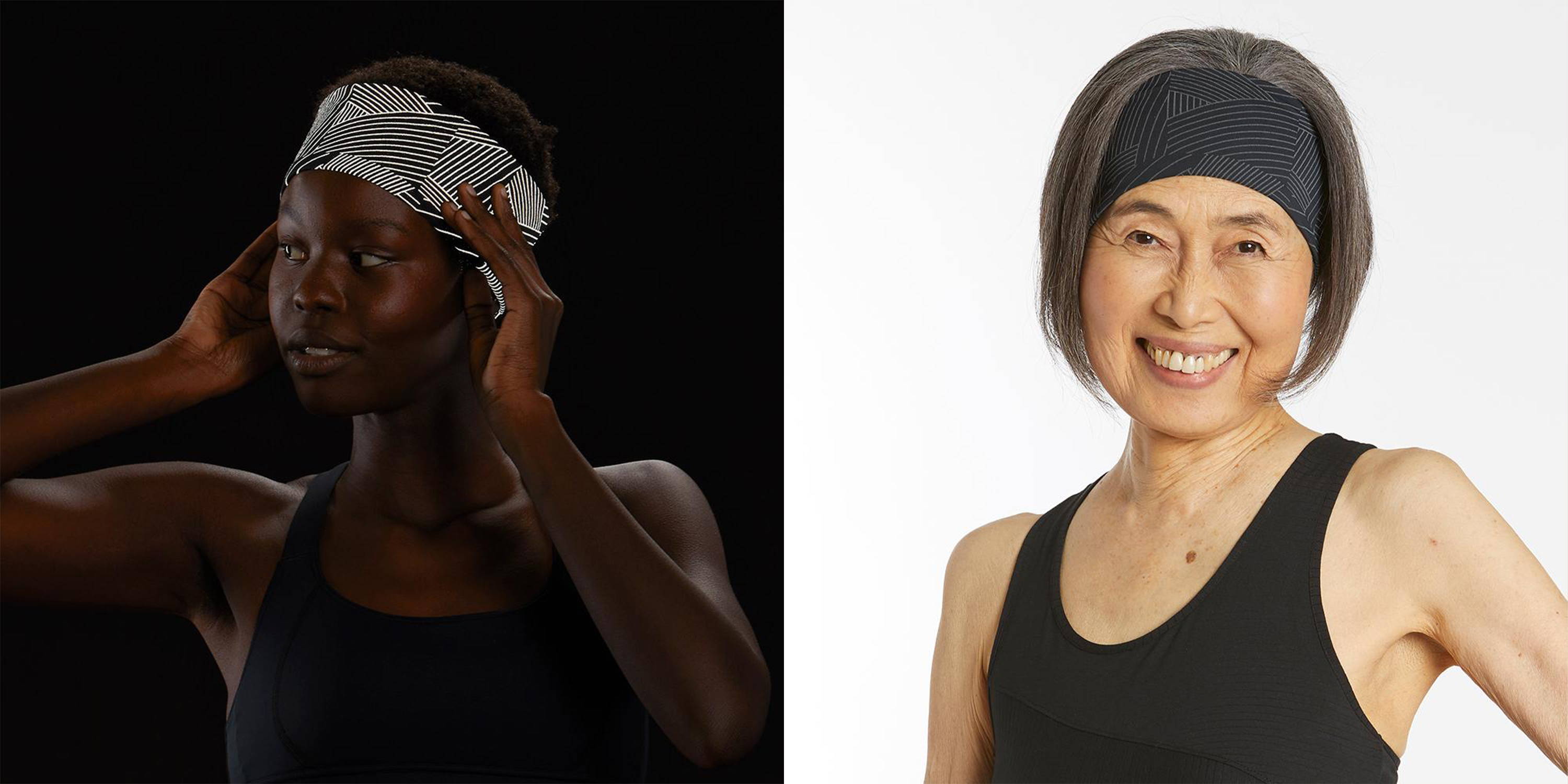 Take care of cold ears and the need to be seen during dark winter months - all in one simple accessory. The all-over reflective Onna Print lights up under any kind of direct light exposure, keeping you safe when you need it.
Shine on you crazy diamonds!