You know the rad women of @runlittlewing got you covered when it comes to gifting. Hear from the fierce flyers in Bend on their favorite #flystyle for the holiday season!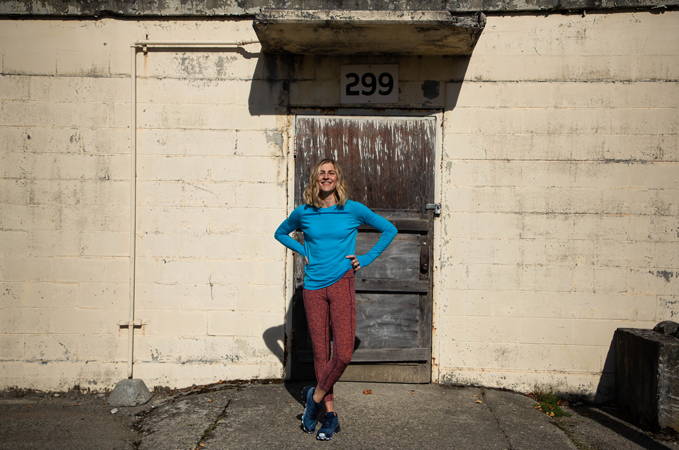 Carrie Mack (Lux Go Anywhere Tights): I've really been digging the lux go anywhere tights. I ordered these as a "treat yo self" item for my trip to Minneapolis for the Twin Cities Marathon and have been wearing them ever since. I've worn them to travel, to lift at the gym, to work, and to bed. Basically I'm treating myself around the clock, because lux + pockets = good life choices. Get the Douglas Fir/Evergreen -- they're extra delicious and perfect for whatever you've got coming up this holiday season.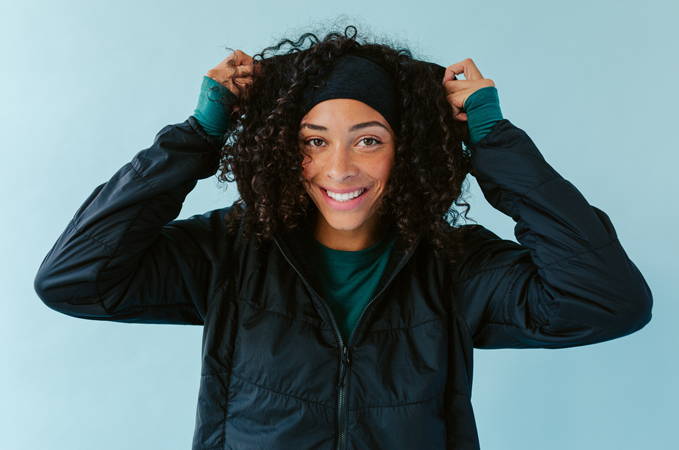 Maddie Strandemo (Insulated Vim Jacket): My favorite item this fall is the Insulated Vim Jacket. Despite having an early snowfall back in September, Bend has been uncharacteristically warm this fall. This jacket has been perfect as an everyday, lightweight fall jacket for wearing around town, but I'm more looking forward to running in it this winter. I've already put it through a cold weather test on a recent trip back to Minnesota. I ran in it on a super cold Minnesota morning, and it kept me nice and toasty yet didn't trap moisture (i.e. my sweat, haha) like sometimes happens in other jackets. 10/10 recommend for anyone needing a warm winter running jacket!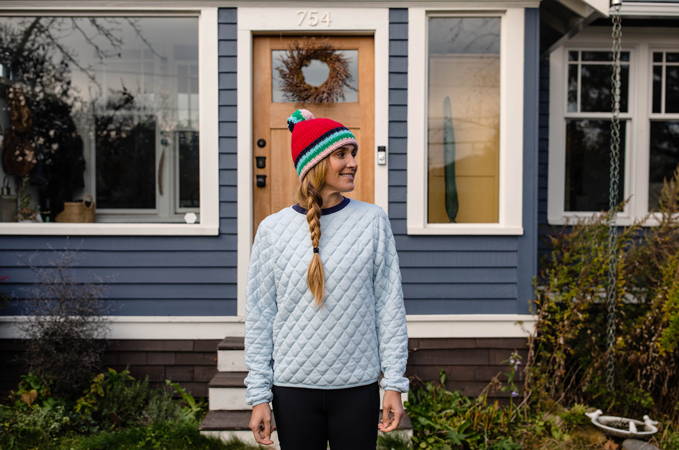 Rebecca Mehra (Qulited Crew): The Quilted Crew in Crimson is my hands down favorite item from the fall collection. It's incredibly versatile. Whether lounging with my morning coffee, heading out to practice on a chilly morning, or eating out to dinner at a local brewery, this has become by Bend fall 2019 uniform. The material is soft and cozy, as if you are wearing a sweatshirt that has yet to be washed (you know what I mean), though through many washes the material and shape has held up quite well. The quilted pattern and heathered material elevate this pullover beyond sweatshirt status, because it can dress up so well with a pair of jeans and some boots, too. It's warm on its own, but layers well with other O gear both over and under it. You really don't want to miss out on the #quiltedlife.
Mel Lawrence (Wazzie Wool Jacquard Half Zip): I love being warm in cozy in fall and winter, and this item does both. It's perfect for really cold morning runs, but also super cozy and warm to wear when not exercising. I have a longer torso, and the length on this great. It's a little longer than some of the other long sleeves, which for me helps with the warmth factor -- less cold air blowing up through the bottom. The tall neck helps with warmth, but I like being able to unzip it if I start to get too warm.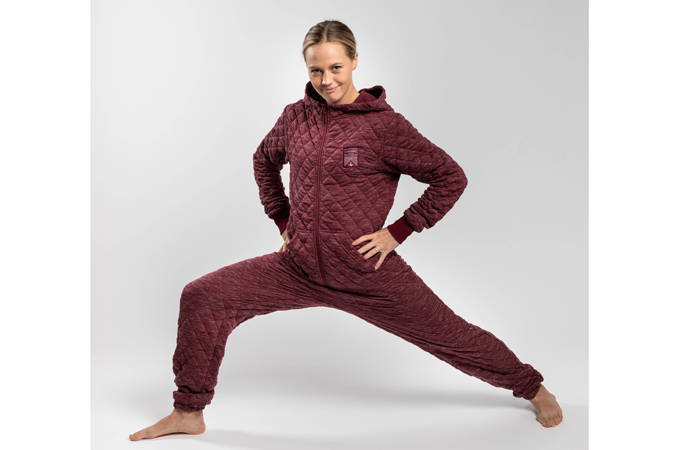 Sadi Henderson (Quilted Yeti): My favorite O item and is the Quilted Yeti -- my self-care and recovery routine necessity. After a full day of training and school, the exact thing I need to get into a recovery mood is a quilted blanket I can slip my limbs into and zip up to my chin. This huggable suit makes me feel like a teddy bear on the inside and out. It's a perfect gift for this holiday season.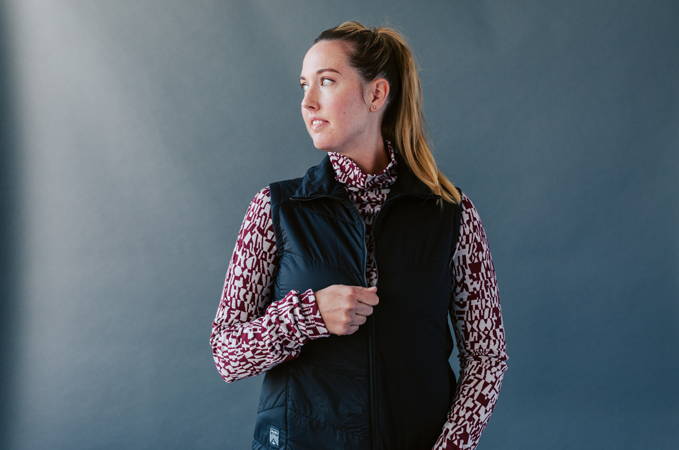 AND Super Puff Mittens: Mittens are my favorite winter running item (next to vests... obviously). These mitts have logged a lot of snowy long runs and windy rainy track workouts and held up beautifully. They fit the way a good running shoe should: a soft hug through the mid hand and room to wiggle through your fingers.
Happy shopping and gifting, friends!