MEGAN ROLLAND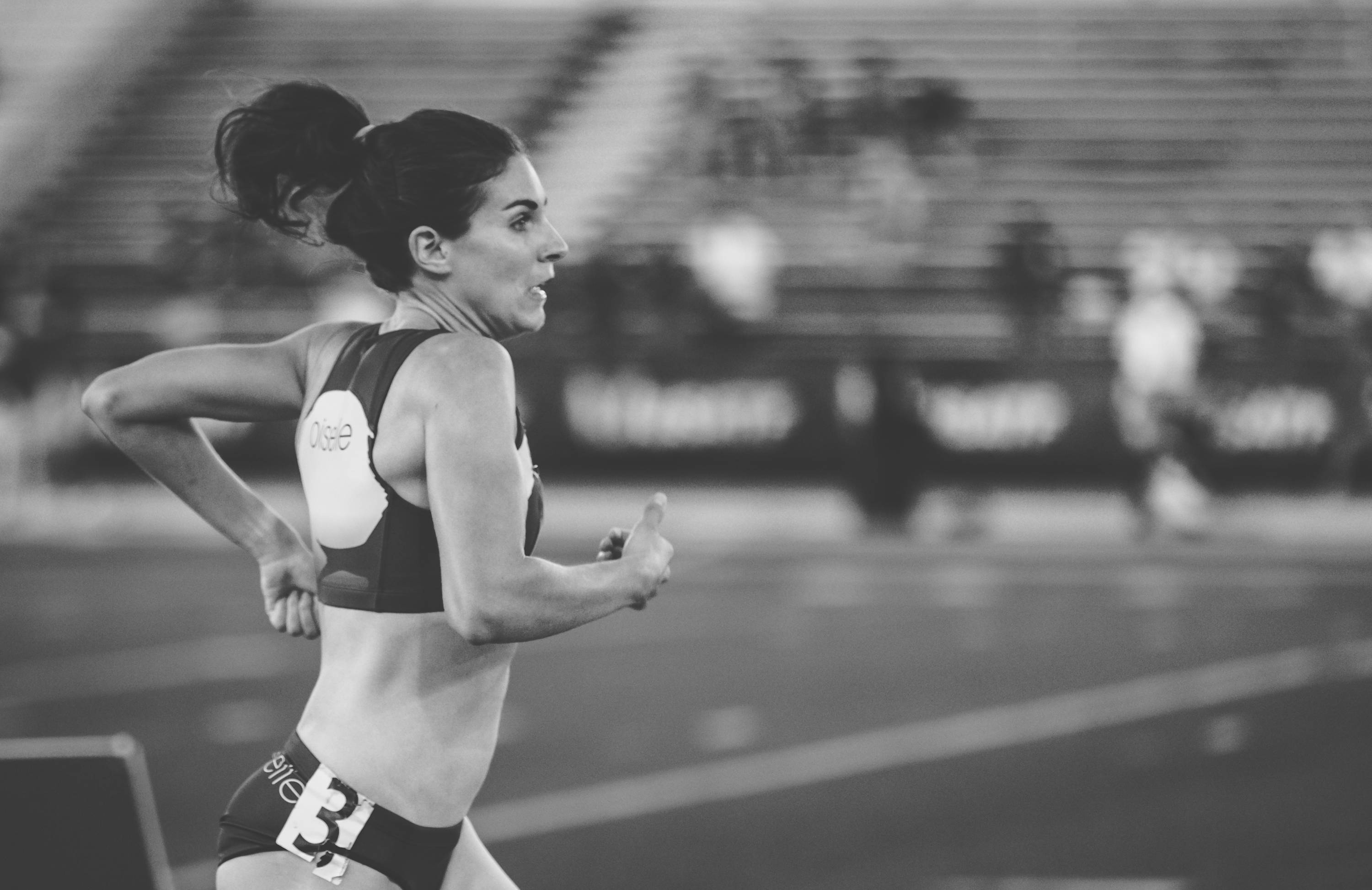 Do you have a quote that guides, inspires, or embodies your training/racing/life?
Quotes can be powerful tools and I often use them as mantras before races. My most recent mantra I repeated in my head this past year is "Attack with Courage."
What was your favorite sport in middle school?
My favorite sport in junior high was basketball. I loved the team aspect that it involved. It really instilled in me working together for something bigger. You learned to celebrate your and your teammates accomplishments and to get over mistakes quick due to the fast nature of the game. I learned to not live in the extremes of the highs or lows which has helped me with all aspects of my life.  
Can you share your first sports bra experience?
I was 10 years old when I decided I needed to start wearing a sports bra mainly because my friends were starting to wear one. I was sitting at a family function and a family member starting teasing me about why I was wearing one because I did not need it. I was extremely embarrassed and became really self conscious about the subject for a long time.  
What is your absolutely favorite piece of #flystyle and why?
My all time favorite #flystyle outfit is a pair of Rogas paired with the lux short sleeve. The rogas are a staple in my running life mainly because they are incredibly light weight and comfortable with zero bunching. The lux has become my go to workout shirt (I am pretty sure I own every color) It is soft and moves with any movement plus does not accumulate any workout funk.  
If you could give one piece of advice to a 12 year old girl, what would it be?
Enjoy the moment. Everyone feels uncomfortable in their bodies at some point in their life. Your body is changing and that is a beautiful thing, not something to be embarrassed about.  
Tell us about your favorite place you have ever traveled to:
I would have to go with Spain. Steph and I traveled through the Andalucia region of Spain a few years ago. We stayed with strangers who became friends at every stop and experienced many local favorites. It was an incredible experience and one I would definitely repeat!  
What alternative career do you fantasize about?
I am currently working as an emergency room RN which I love. I fantasize about becoming a disaster RN working with an organization like FEMA and traveling to disaster zones to put my skills to use.  
What is your superpower?  
My superpower would have to be smiling and staying an optimist in this sometimes crazy and chaotic world.
800M
1500M
MILE
3K
3K STEEPLE
5,000M
13.1
2:06.93
4:17.66
4:38
9:00.48
9:35.31
16:11 (ROAD)
1:15:37
2017 USATF OUTDOOR CHAMPS - 3K STEEPLE - 8TH PLACE
2016 US OLYMPIC TRIALS -3K STEEPLE - 7TH PLACE
2016 USATF INDOOR CHAMPIONSHIP - 3K - 13TH PLACE
2014, 2015 USATF OUTDOOR CHAMPIONSHIP - 3K STEEPLE
2015 HOKA ONE MIDDLE DISTANCE CLASSIC 3K STEEPLE - 9TH PLACE
2010 HUMBOLDT HALF MARATHON - 1ST PLACE
ALL-AMERICAN AND SCHOOL RECORD HOLDER IN THE 3K STEEPLE