MARILYN BEVANS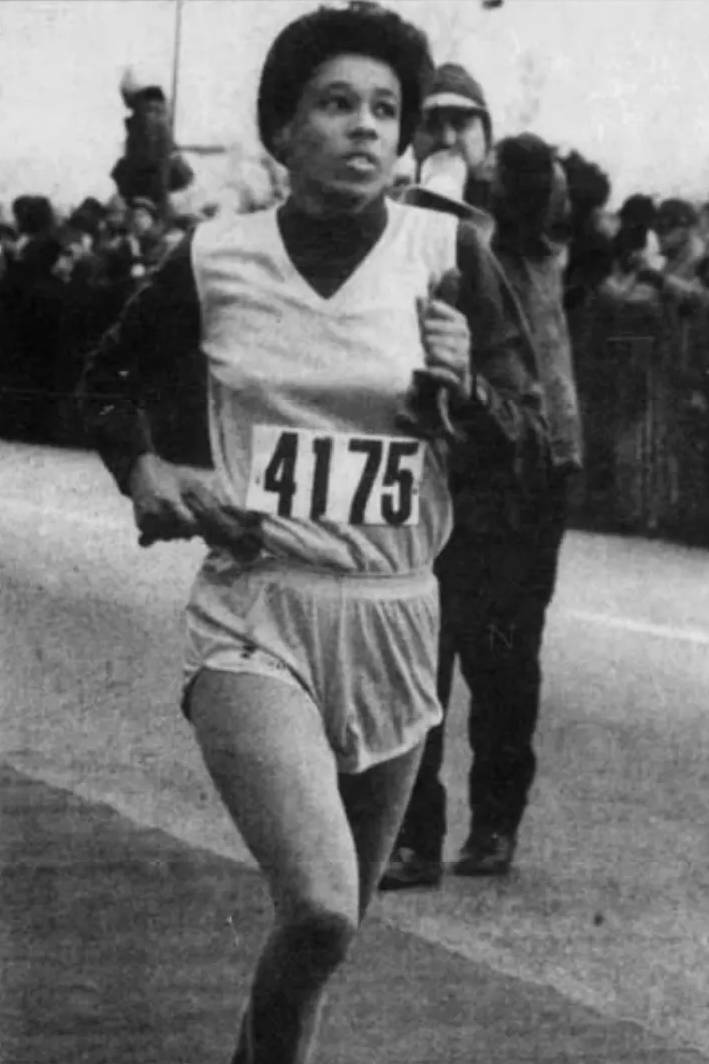 FIRST AFRICAN-AMERICAN WOMAN TO REACH THE PODIUM AT THE BOSTON MARATHON
2-TIME WINNER, MARYLAND MARATHON (1977, 1979)
First African-American woman to medal at Boston (1977, second place to Miki Gorman with 2:51:12). Personal best of 2:49:56 in 1979 (Boston).
Marilyn loved running. She and her family watched track meets on T.V. and saw how black women were dominating sprint races, but when Marilyn gave shorter distances a try she was left well behind. But she loved longer runs in her neighborhood, and stuck with those.
When she went to join her high school's and college's track teams (in the pre-Title IX era), there were no teams to join. But she kept running for herself.
But at Springfield College in Massachusetts, Coach Vern Cox noticed her running laps alone and asked her to train with the school's men's distance team. Marilyn agreed, appreciating the protection from dogs that running with a bunch of big personality men give her, as well as taking attention off of her, a small black woman who tended to run alone.
At most longer distance races, Marilyn was not only the only black woman, but the only black person, period.
On break from school back in Baltimore, she began running with the Baltimore Road Runners. She was again "a little black girl running with these older white men." In 1973 they were training for and organizing the first Maryland Marathon. A woman named Kathrine Switzer came in first, and Marilyn came in second, running a 3:31 in her first marathon. And she knew she could do better.
Marilyn went on to win the Maryland Marathon twice.
Marilyn qualified for the first women's U.S. Olympic Team trials in 1984, but exercised-induced asthma kept her from getting to the start line.
In 1978 she would start her own running group, the Baltimore Suns Track Club. Marilyn's teaching and coaching career would span 40 years, and continues to this day.
---