MADELINE MANNING MIMS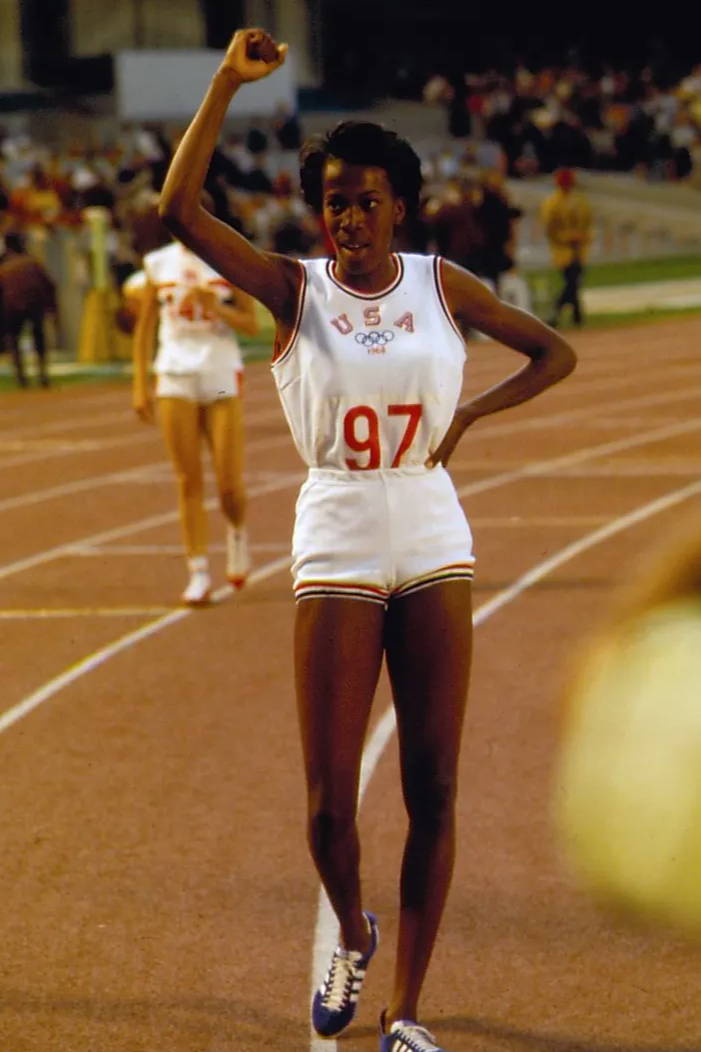 3-TIME OLYMPIAN (1968, 1972, 1976)
9-TIME VOLUNTEER CHAPLAIN AT THE OLYMPIC GAMES
ONLY AMERICAN TO WIN GOLD IN THE 800M AT THE OLYMPICS
Three-time U.S. Olympian in track, nine-time Olympiad volunteer chaplain. 800m PB of 1:57.90 (1976).
Madeline grew up in Cleveland, and for over a decade struggled with the effects of spinal meningitis. But as she entered high school, her symptoms had eased and she started participating in sports (volleyball, basketball, and track). She also sang, first in her church and later for school.
She got the attention of Tigerbelles coach Ed Temple at nationals when she was in 11th grade. Madeline ran a 440 in 55 flat, which no one had ever done before. Temple offered her a full athletic scholarship.
At the 1968 Mexico City Games she took gold in the 800. In 1969 she got married, had a son, and separated the next year. In 1971 she started training and made the U.S. Team again, though her coach was concerned she might injure herself with the effects her emotional state were having on her physical self. Case in point, at the 1972 Munich Games she pulled a muscle and ended running her leg of the 4x400 in pain.
That same Games, some of the U.S. Women's Track and Field team was physically standing near the Israeli dorm as Palestinian terrorists were holding the Israeli team hostage. When they realized what was going on, the women fled back inside their dorm. This experience, and helping her teammates cope with the events, was one of the events that led her to her calling as an athletic chaplain.
In 1976 she and her son moved to Tulsa. In 1979 she began her Masters of Divinity at Oral Roberts University, but put it on hold to train for the 1980 Games. She made the team, but did not compete at Moscow due to the U.S. boycott of those Games). She eventually finished the degree and also received an honorary Doctorate of Divinity from the school.
In the mid-1980s, Madeline created ministry programs focused on the specific needs of incarcerated women. In 2003 she founded the United States Council for Sports Chaplaincy (USCSC). She also served as a team chaplain for the Tulsa Shock WNBA team for six years.
---