JARVIS SCOTT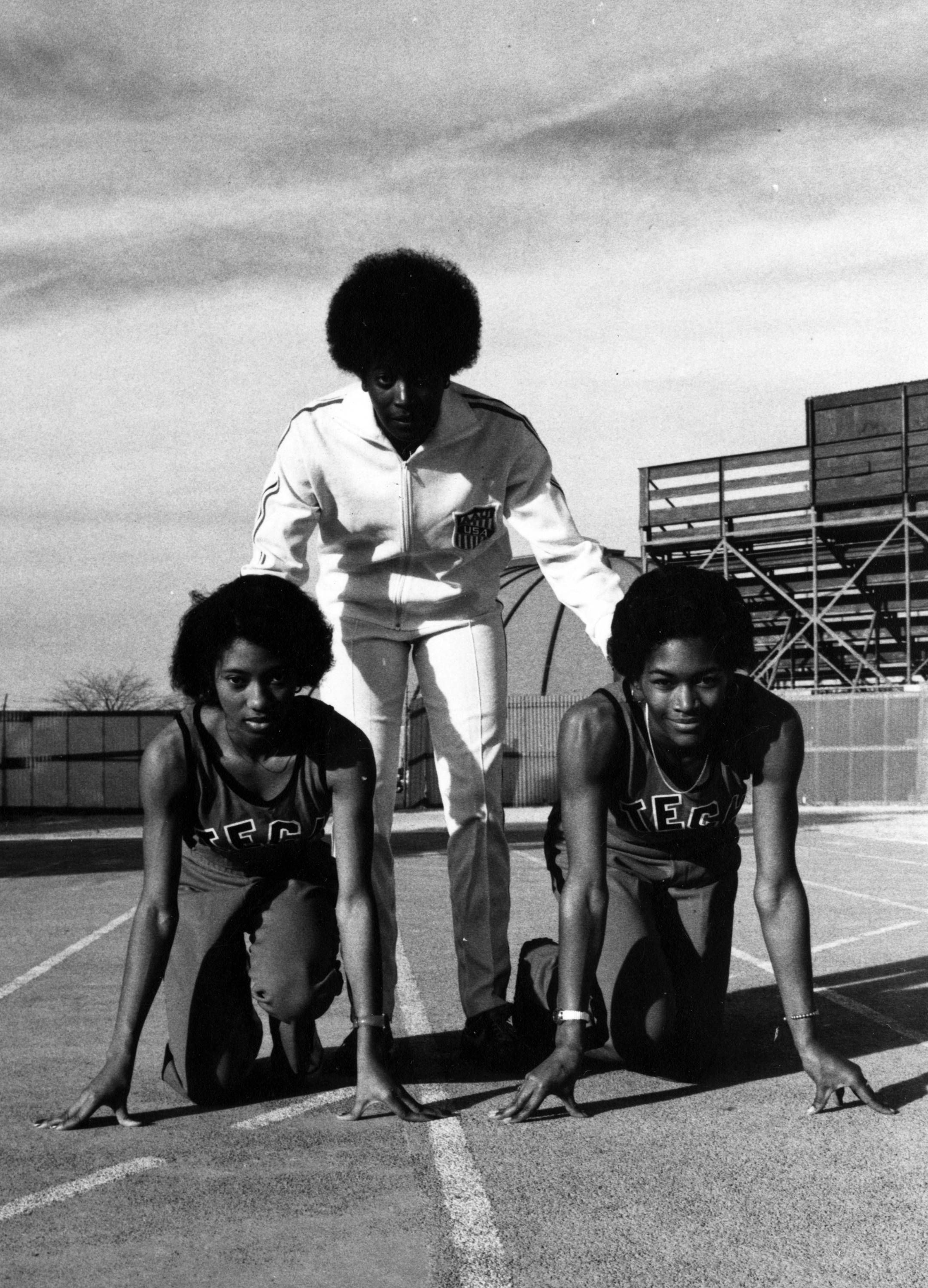 6TH, 400M
QUALIFIED FOR THE 800M, PASSED TO FRANCIE KRAKER
FIRST AMERICAN TO QUALIFY FOR THE OLYMPICS IN BOTH THE 400 AND THE 800
FOUR-TIME NATIONAL 400M CHAMPION BETWEEN 1968-1975
Jarvis Lavonne Scott was born in Waco, Texas to Ivory Scott and Johnie Mae Hester in 1947. She was the oldest of six. At age 9, the family relocated to the Watts section of Los Angeles.
"I was raised under the worst of conditions," she said in a 1979 interview. "It was a common sight for a dead body to be on someone's front lawn in the morning. This is where I grew up. I saw my brother knocked unconscious by a policeman's nightstick, and I saw the rioting in '67."
Jarvis began running in high school, graduating with honors in 1964, and joined the LA Mercurettes Track Club after seeing Coach Fred Jones speak at her school. She trained all day and attended LA City College at night, often dropping into bed exhausted.
"People would ask me 'why?' I knew why. I wanted to see the end result. Besides, there was no place else for me to go."
At the 1968 U.S. Trials, Jarvis earned a spot on the team in two events: the 400 and the 800. She made the finals of the 400 in Mexico City (first American woman to do so) and earned 6th place with a personal best 52.79. Focusing on the 400 for the Games, she gave her 800 spot to teammate Francie Kraker. (Francie would return to the Olympics in 1972 and run in the inaugural women's 1500 meters.)
Jarvis also ran for and played basketball at Cal State L.A. before moving back to Texas (Lubbock). After running competitively until 1976, Jarvis coached both the women's track and cross country teams at Texas Tech University from 1979 until her retirement in 1991.
"[Her athletes] were being trained like an Olympic athlete, from the least important to the most important, and that's why every one of those girls loved her to death."
Jarvis passed away in 2017 at the age of 70. Peace be to her memory.
---
LEARN MORE ABOUT THE ATHLETE:
"1968 Olympics 400m Women," Kevin Sibley YouTube Channel, uploaded May 25, 2008. Jarvis racing in lane 4.
Audio interview with Jarvis Scott by Joey Beauchamp, 1968 U.S. Olympic Team Oral History Project, The H.J. Stark Center for Physical Culture and Sports, recorded October 14, 2011.
"Jarvis Lavonne Scott (1947-2017)," Cecilia Gutierrez Venable, BlackPast.org, September 2017.
"Jarvis Scott, Olympcian and former Tech coach, dies at 70," Don Williams, Lubbock Avalanche-Journal, October 3, 2017.