HALINA KONOPACKA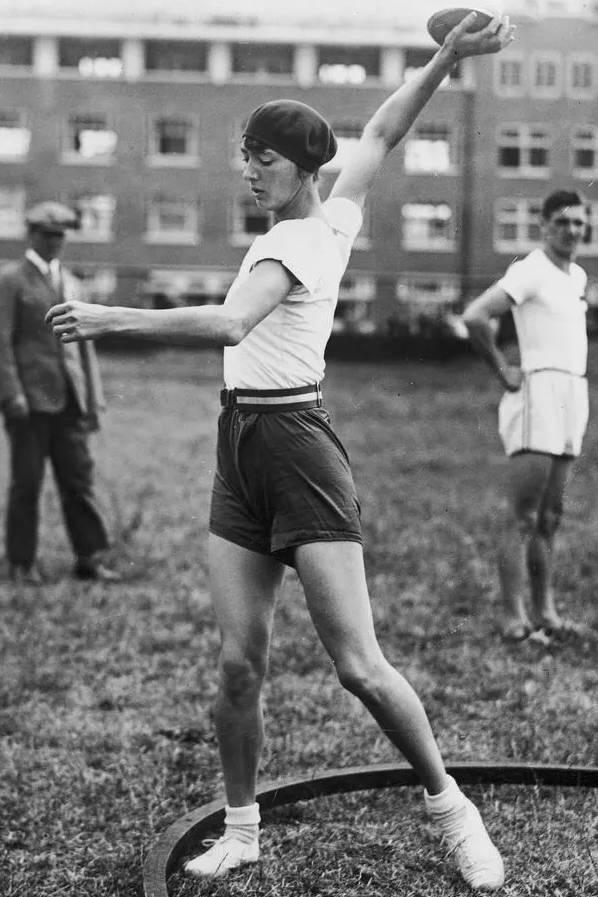 1926 GOTHENBURG


1930 PRAGUE
GOLD, DISCUS
BRONZE, SHOT PUT
GOLD, DISCUS
ASSISTED POLAND TREASURY SECRETARY HUSBAND IN SMUGGLING 75 TONS OF GOLD OUT OF POLAND BEFORE GERMANY INVADED
Halina Konopacka was born in Rawa Mazowiecka in the Russian Empire in 1900. Her entire family was very active in sports: everyone played tennis, and Halina herself was also trained in horse riding, swimming, and skating. While studying at Warsaw University she also started skiing and athletics (track and field events), but soon dropped the winter sports due to lack of facilities back home. She would set the world record in the discus throw in 1926, 1927 and 1928.
Halina participated in two of Alice Milliat's Women's World Games (1926 Gothenburg and 1930 Prague), winning two gold medals in the discus and a bronze in the shot put. Her gold at the 1928 Amsterdam Games was the first for any woman in the event, as it was the first year women were allowed to compete in the Olympic Games.
In 1928 she married Ignacy Matuszewska, who was soon to become Poland's Minister of the Treasury.
Halina retired from competition in 1931, but continued to do sports recreationally, and even added car racing to her sporting resume. Her tennis skills were such that she continued to be listed as a top Polish player up until 1937. Halina also continued to be a presence at Olympic Games, first as a guest of honor at both the Summer and Winter Games in 1936 and in 1938-39 as a member of the Polish Olympic Committee.
In September 1939, at the onset of World War II, Halina helped her husband and others evacuate 75 tons of gold reserves of the Polish National Bank to France, to help finance the Polish Government-in-Exile. Ignacy had predicted the war with Germany a year prior and organized the operation, which included travel through Romania, Turkey and Syria.
Once France surrendered to Germany in June 1940 the couple traveled to the United States (by way of Spain, Portugal and Brazil). They settled in New York City, but unfortunately Ignacy died of a heart attack in 1946. She remarried, only to lose her second husband after ten years together. Halina then moved to Florida, graduated art college, and painted under the alias Helen George.
Halina passed away in 1989 in Florida, at the age of 89. Peace be to her memory.
---