DR. SHEILA HUDSON
DR. SHEILA HUDSON
BORN JUNE 30, 1967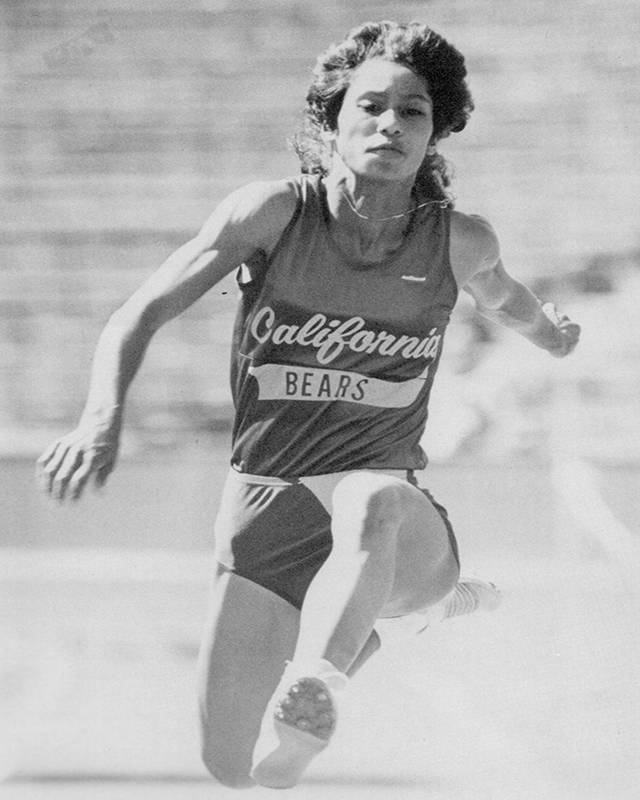 QUALIFIER, LONG JUMP
1ST, TRIPLE JUMP EXHIBITION
2ND, INAUGURAL WOMEN'S TRIPLE JUMP
2ND, WITHOUT 'A' STANDARD
FOUR-TIME NCAA CHAMPION FOR UC BERKLEY (1987-1990)
TRAILBLAZER AND LEADING ADVOCATE FOR INCLUSION OF THE WOMEN'S TRIPLE JUMP IN THE OLYMPIC GAMES
Sheila Hudson was born in Würzburg, Germany on June 30, 1967. Her mother, Myong-su Kim (Sandra), was Korean, and her father, Charles, was a Black U.S. Army sergeant soldier stationed overseas. The family moved back to the U.S. as Sheila approached her teenage years.
In high school in Sacramento, Sheila first made her mark on the basketball court, playing on the varsity team all four years. She started as a sprinter and hurdler on the Rio Linda High School track team, but tried the triple jump to show up a rival on her own team. A new event for girls, Sheila would watch tapes of then world record holder Willie Banks to learn his technique.
"It takes years to get used to because it's an awkward event," Hudson said in 1990. "There's a lot to every phase, the hop phase and the jump phase. And you have to be patient to learn to apply everything."
But Sheila had the patience, and launched herself into dominating the event in the U.S. When it came time to jump to the world's stage, however, there was nowhere to land. While the triple jump was an international field event for men (and an Olympic event since 1896), it was not the case for women. Yet.
While Sheila advocated for an Olympic women's triple jump, she kept jumping and breaking records. As for Olympic Trials competitions, the long jump was her first shot at the Olympics. Unfortunately at the 1988 Trials she fouled all three of her prelims jumps. At the 1992 Trials, triple jump was an exhibition event where Sheila not only took first but set the only new U.S. record.
At long last, in 1993, the IOC announced that the women's triple jump would be added to the 1996 Atlanta Games. At the Trials, Sheila placed second and finally became an Olympian in her event.
Knee injuries plagued her in the late 1990s, and pressure mounted from her parents to "get a real job and career," but Sheila wanted one more go in Sydney. Unfortunately at the 2000 Olympic Trials her 2nd place finish was not enough to get her back to the Olympics without the 'A' Standard, and the U.S. sent only one jumper down under.
As her professional athletic career ended, Sheila's continued to stay in sports; first as a sports reporter for her hometown Sacramento Bee newspaper, then as assistant track coach at California State University, LA, from 2002-08 before moving into athletics administration where she earned both an M.A. (Teaching English to Speakers of Other Languages) and Doctorate (Educational Leadership) while working full-time. She left Cal State LA in 2017.
---