ALLIE KIEFFER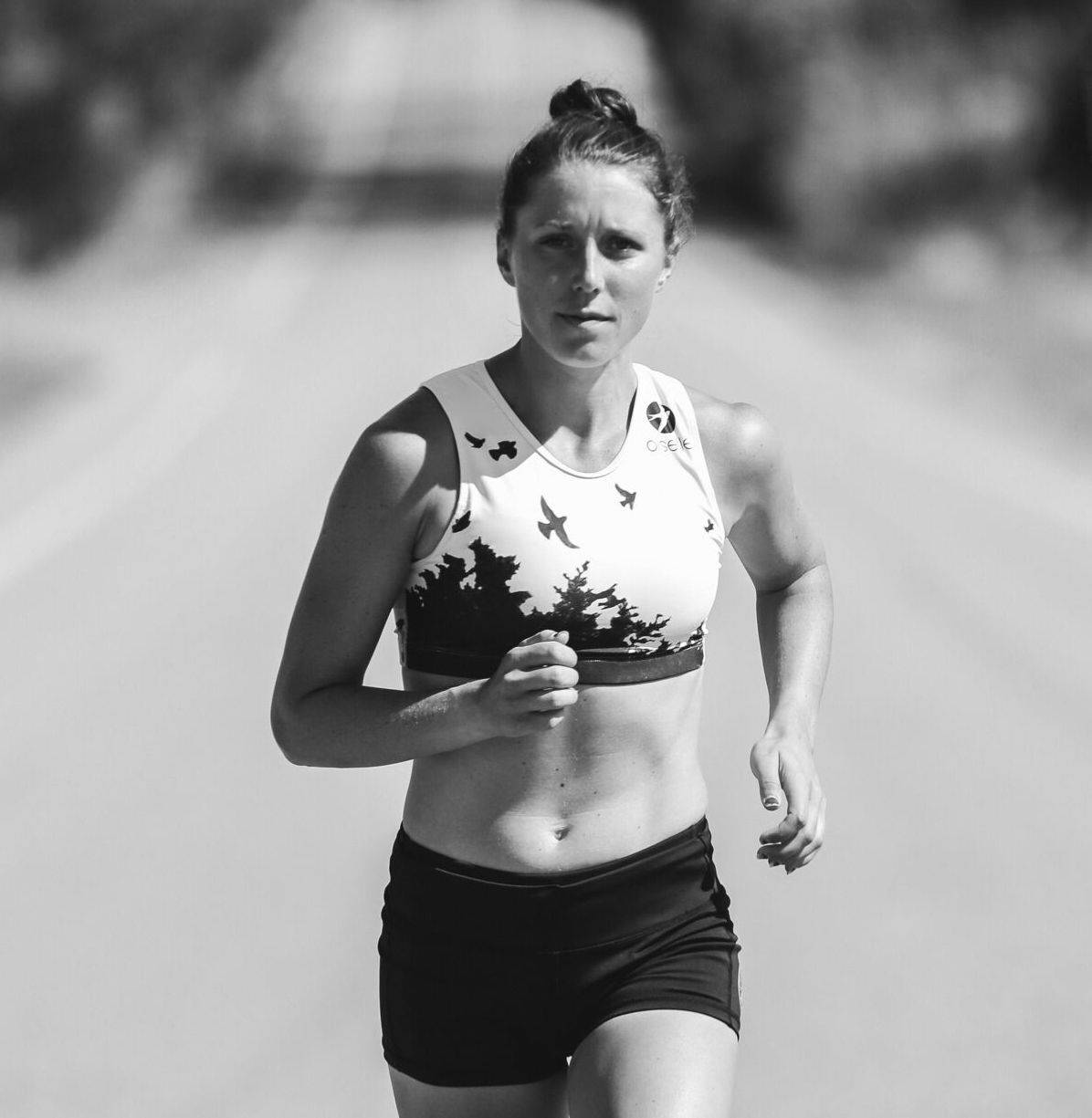 1500M
3K INDOORS
5K
10K
20K
HALF MARATHON
MARATHON
4:17 (2011)
9:08 (2011)
15:52 (2011)
32:09 (2017)
1:08:20 (2017)
1:10:40 (2018)
2:28:12 (2018)
2018 - DOHA HALF MARATHON WINNER
2017 - NYC MARATHON - 5TH, 2ND AMERICAN
FORMER INDOOR MARATHON WORLD RECORD HOLDER
2016 MIAMI MARATHON WINNER
2012 OLYMPIC TRIALS QUALIFIER - 10K
2003 FOOTLOCKER NATIONAL FINALIST
What is your favorite quote that guides, inspires, or embodies your training/racing/life?
"May I never be complete. May I never be content. May I never be perfect." —Chuck Palahniuk
What was your favorite sport in middle school?
Cross country! I was exposed to running early, and have always found solace darting through wooded single-track trails!
Can you share your first sports bra experience?
I've never been very chesty, my first sports bra experience was more of desire than necessity.  
What is your absolute favorite piece of #flystyle and why?
Call Her Vest - I haven't taken it off since I got it!
If you could give one piece of advice to a 12 year old girl, what would it be?
Be the person you want others to be to you.
Tell us about your favorite place you have ever traveled to:
Last year I hiked the 170 km tour du Mont Blanc. My favorite places in the world are the ones I need my two feet to get to!  
What alternative career do you fantasize about?
Being a mom :)  
What is your superpower?  
My ability to believe in myself.