SHARI EBERHARD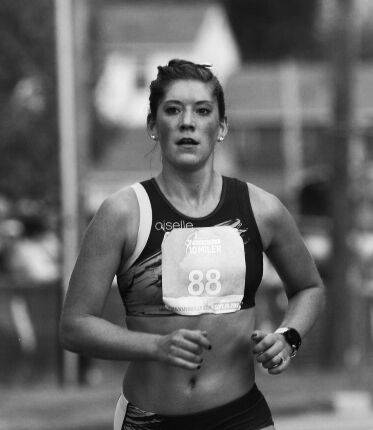 Photo credit: Virginia 10-Miler
ROAD 5K
ROAD 10K
HALF MARATHON
MARATHON
16:59
35:49
1:17:15
2:43:13
2019 - OLYMPIC TRIALS QUALIFIER AND PR, MARATHON, CHICAGO MARATHON
What is your favorite quote that guides, inspires, or embodies your training/racing/life?
"Rest is a part of training. As athletes, we are always on the edge of training hard and injury. I will always work hard, but I have learned to enjoy rest as well.
What was your favorite sport in middle school?
Soccer was always my sport. I loved running around and using my legs to kick the ball. The feeling of scoring a goal was truly a team effort. I started running in middle school in the off season to stay fit for soccer, and eventually made the switch to full-time running.
Can you share your first sports bra experience?
I remember getting my first generic-brand, 100% cotton sports bra right when I entered middle school because we had to change for gym class. All the other girls had one so I begged my mom to buy me some. I didn't really need it at the time and I remember it feeling weird, like it was too tight around my abdomen.
What is your absolute favorite piece of #flystyle and why?
I absolutely love the Roga shorts. They're so comfy and I am all about comfortable material!
If you could give one piece of advice to a 12 year old girl, what would it be?
Be yourself and try new things. There is so much potential to unlock.
Tell us about your favorite place you have ever traveled to:
Switzerland. Mountains have always been my favorite in life. I spent a week in the alps of Switzerland hiking and absolutely loved every second of it. That trip was the summer but I hope to go back sometime in the winter to go skiing.
What alternative career do you fantasize about?
My dream career would be an official Nutella taste tester.... But as a more realistic dream, I hope to be a xc/track coach someday.
What is your superpower?  
Sleeping on command. I am the youngest of 4 kids so I learned at a young age to sleep through noise and chaos. During travel days in college, my teammates joked that I just had to put my head on my pillow and I was out for the entire ride. I love sleep :)