SABRINA LOPEZ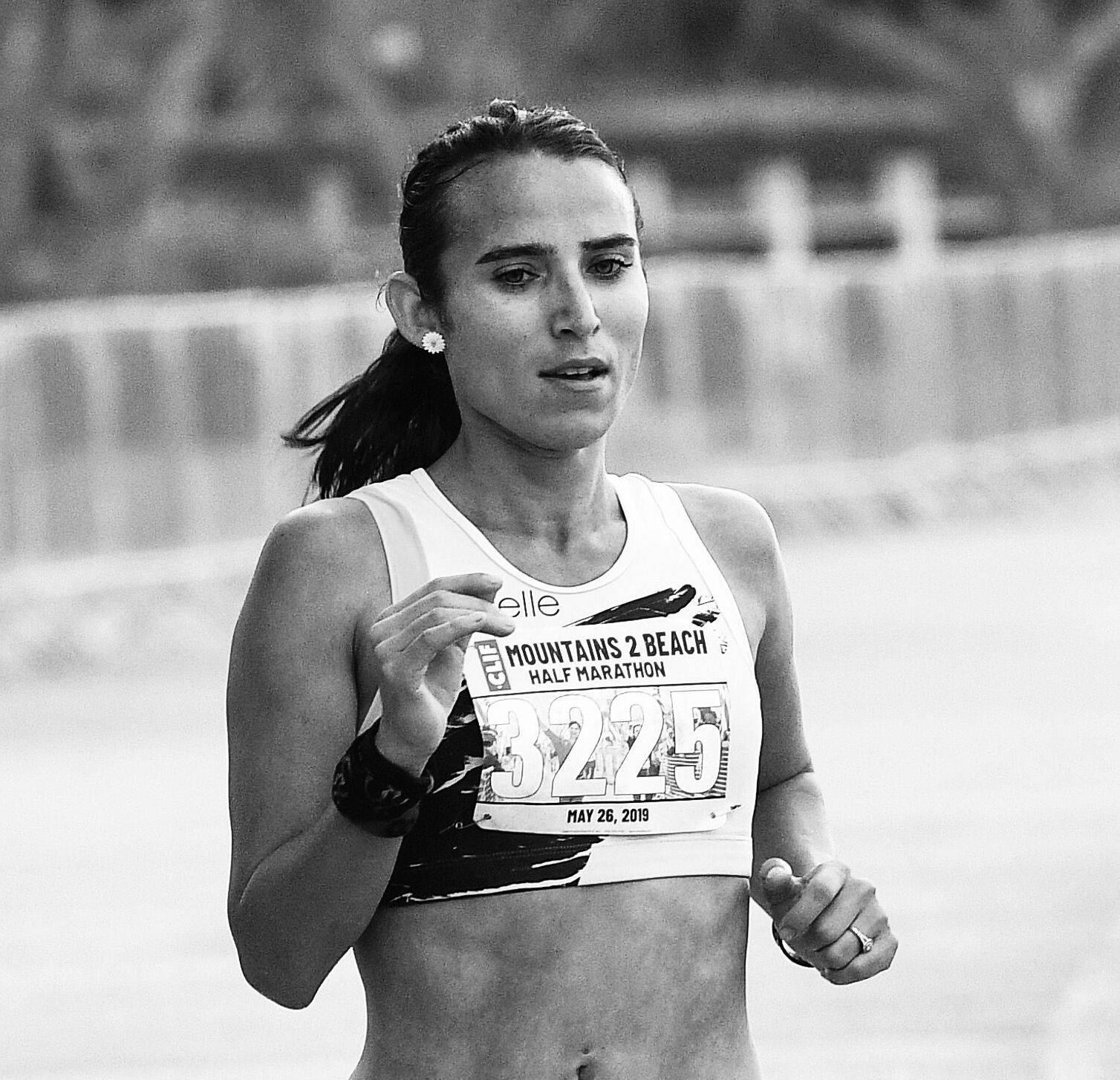 16:30
1:14:56
2:41:16
34:31
2017 - USA OLYMPIC TRIALS QUALIFIER, MARATHON
2017 - VENTURA HALF MARATHON - 1ST
What is your favorite quote that guides, inspires, or embodies your training/racing/life?
"I Can Do All Things Through Christ Who Strengthens Me." Philippians 4:13
What was your favorite sport in middle school?
I've played dual sports in middle school and was part of the basketball and volleyball team. I learned good sportsmanship from my junior high school teacher, who was a nun. I loved to compete and had much respect for my coaches. I continued with the same sports into high school and tried out for soccer. In high school, my coach would call me "the runner". I was introduced to cross-country in the 10th grade and I fell in love with running. Running became my favorite sport because it made me feel free and it brought happiness to my soul. It was in my blood to run and if I stopped, I would feel sad. Running has always been something that I loved. If I ever got in trouble in high school, my parents would punish me by taking away my running shoes so that I could not run.
Can you share your first sports bra experience?
My first sports bra experience started when I was about 9 or 10 years old, when my body was developing. My first sports bra felt weird and uncomfortable. Now that I think back at it, maybe I just wanted to stay a tomboy and maybe I was just afraid to grow up and have my body change.
What is your absolute favorite piece of #flystyle and why?
I have not tried all the flystyles yet. I can say, I love the flystyle art work because it is remarkably empowering and encouraging to women. When I see myself in the flystyle art work, I feel strong, fierce and courageous. It proves to all, that women are strong, accomplished and powerful.
If you could give one piece of advice to a 12 year old girl, what would it be?
I would encourage her not to take life so seriously and that there will be times of struggle. I would tell her that with time and faith, everything will always turn out okay. I would explain to her that there will be people in her life who come and go, and that's perfectly fine. I would explain to her that no one is perfect and that we all make mistakes. Never dwell on the past and just learn from your mistakes.
Tell us about your favorite place you have ever traveled to:
My favorite placed that I've traveled to was when I went to Puerto Vallarta for ten days with my twin sister, parents and paternal grandparents. My maternal aunt met us at the hotel with my cousins for six days. It was so much fun to have my family together. The scenery was exquisite! The people were friendly and kind. The hotel was all inclusive.
What alternative career do you fantasize about?
My alternative career that I fantasize about is being a chef and traveling the world because I love food. Something like Chef Ramsay. For example, I can make the best filet mignon, asparagus, home style potatoes. Okay, now this is making me hungry.
What is your superpower?  
My superpower is to see my future, and watch it materialize in front of me. Comparing my past and struggles to my current self today is like magic. My firm belief in following through and pushing forward is a superpower that is very strong in me. It's something in my soul that if someone tells me, "You are not good enough", it will stir up a power in me that results in a beast that will triumph any obstacle that may be in front of it.