Jocelyn Todd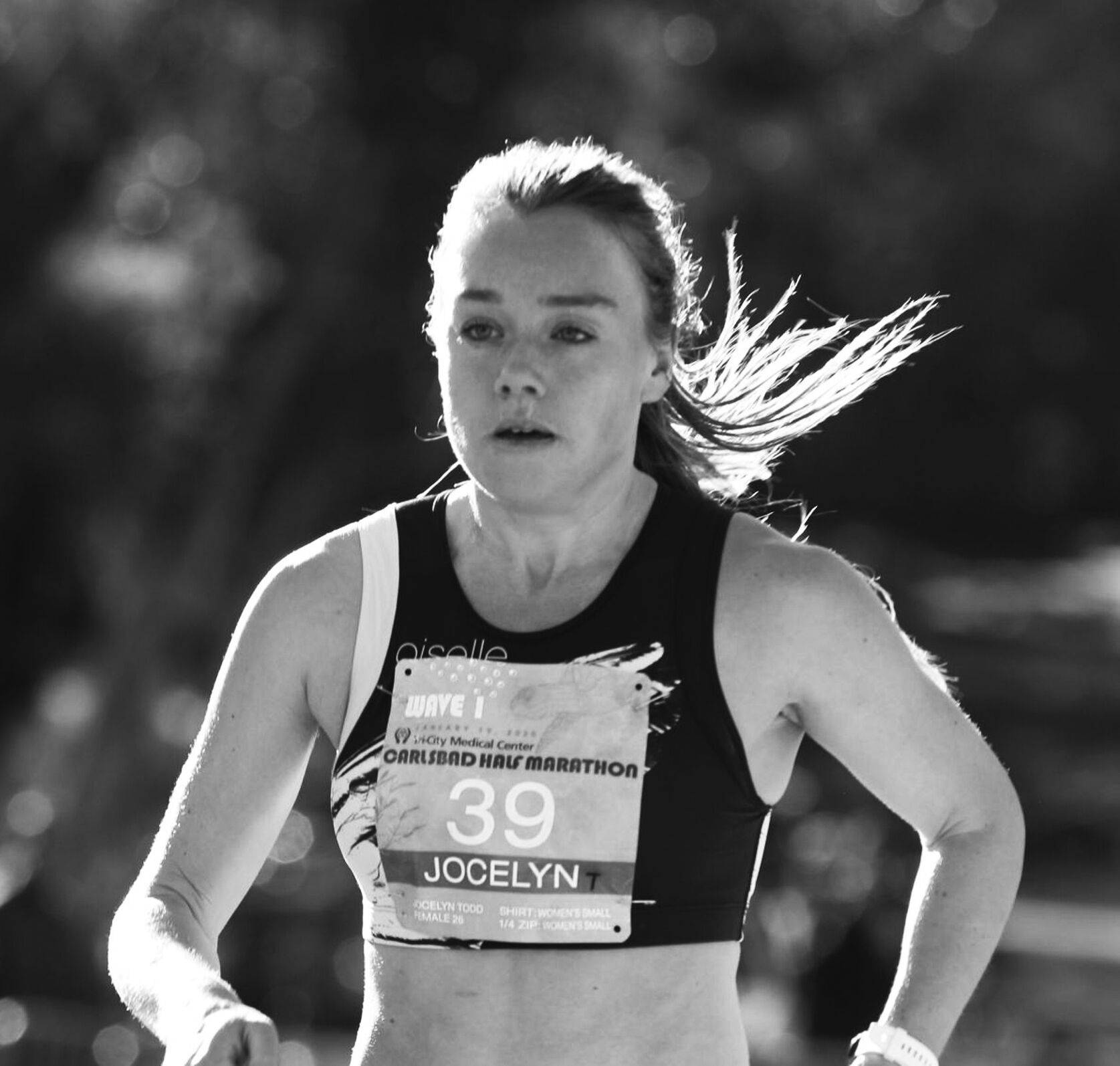 16:35.80
55:31
32:30 (DOWNHILL)
1:15:30
2:36:30
2018 - 10TH, USATF 10M CHAMPS
2018 - 10TH, GRANDMA'S MARATHON
2019 - 12TH USATF 15K CHAMPS
2019 - 20TH USATF MARATHON CHAMPS
What is your favorite quote that guides, inspires, or embodies your training/racing/life?
"Find the good. It's all around you. Find it, showcase it, and you'll start believing it." - Jesse Owens
What was your favorite sport in middle school?
By the time I got to middle school, I already wanted to be a distance runner. My mom has run almost her whole life – my parents never pushed me to run but, I saw how much positivity it brought to her life and I wanted to experience that for myself. My sister, two years older than me, also ran and I looked up to her speed and strength.
Can you share your first sports bra experience?
I remember being at summer camp and noticed some other girls had started wearing sports bras, and I thought I should too. I was really nervous to ask my mom about it but she was chill and took me to the mall to pick some out.
What is your absolute favorite piece of #flystyle and why?
The sports bras! I've never had such a soft, yet supportive and simple, but stylish and durable sports bra before. :)
If you could give one piece of advice to a 12 year old girl, what would it be?
Try not to worry about what other people think – be kind, have fun, and believe in your dreams.
Tell us about your favorite place you have ever traveled to:
I went to the Big Island of Hawaii last year and am still in awe of the diversity of the microclimates, plants, and animals. Also, my last day on the island happened to be the day they sent the false ballistic missile threat… watching the formation of new land through volcano and the work of plants converting the rock into fertile soil, juxtaposed with that terrifying event really put things into perspective. It's a trip I'll never forget!
What alternative career do you fantasize about?
I dream about running my own coffeeshop someday. I love coffee and it has provided a backdrop for the countless conversations, connections, and ideas in my life. I also worked as a barista at a local St. Louis coffeeshop in high school and over college breaks, and have always loved the constant buzz.
What is your superpower?  
My superpower is endurance. I'm good at being patient and focused while I chip away at a goal. I think my passions (marathoning and biomedical research) are possible because of my endurance and also allow me to develop it even further.