BETHANY DRAKE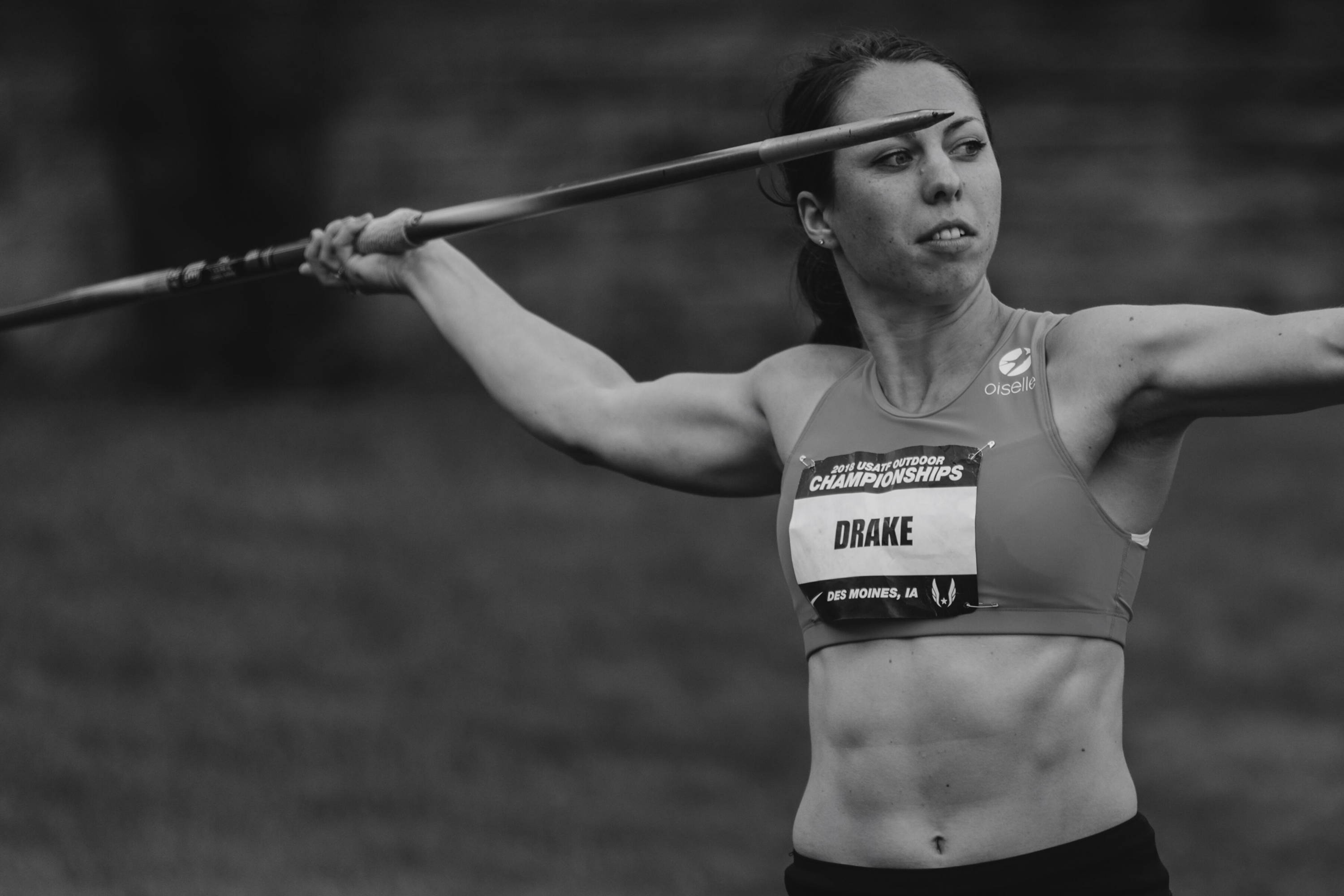 Photo credit: Heather McWhirter
2018 NACAC CHAMPIONSHIPS - 2ND PLACE
2018 - USATF NATIONALS - 4TH PLACE
2017 - USATF NATIONALS - 9TH PLACE
2017 - NCAA DIV II NATIONAL CHAMPION
2016 - OLYMPIC TRIALS QUALIFIER
NCAA WOMAN OF THE YEAR NOMINEE
2X USTFCCCA WOMEN'S OUTDOOR FIELD SCHOLAR-ATHLETE OF THE YEAR
What is your favorite quote that guides, inspires, or embodies your training/throwing/life?
My potential is UNLIMITED, because the LIMITLESS God lives inside of me. -Steven Furtick
What was your favorite sport in middle school?
Baseball/softball! I grew up in a baseball/softball family. We watched a lot of baseball at home, I played softball, my brother played baseball, my parents played co-ed softball. This is where my throwing career truly started.  
Can you share your first sports bra experience?
I honestly don't remember my first sports bra experience, but I definitely remember my first GOOD sports bra experience! I've been an athlete my whole life, but it took me until my sophomore year of high school to have a really good sports bra experience, to feel comfortable, supported, and confident.  
What is your absolutely favorite piece of #flystyle and why?
New Aero Capris!! The moment I was able to get through a stair workout and weightlifting without pulling up my pants-- it was love!
If you could give one piece of advice to a 12 year old girl, what would it be?
Try ALL of the sports! Don't limit yourself.  
Tell us about your favorite place you have ever traveled to:
The Oregon Coast will always be my happy place! It brings me so much peace. Though, I had the chance to travel to Madrid, Spain this summer and that definitely stole a piece of my heart!  
What alternative career do you fantasize about?
Honestly, I feel like I'm already living my fantasy. Teaching art and throwing javelins-- those are my passions and I get to pursue them and share them every day!
What is your superpower?  
Hmmm... Probably willpower, but it's also my kryptonite. My mind is strong; I'm able to talk myself into and out of just about anything. When used for good, it has led to some amazing things.