ANNA WEBER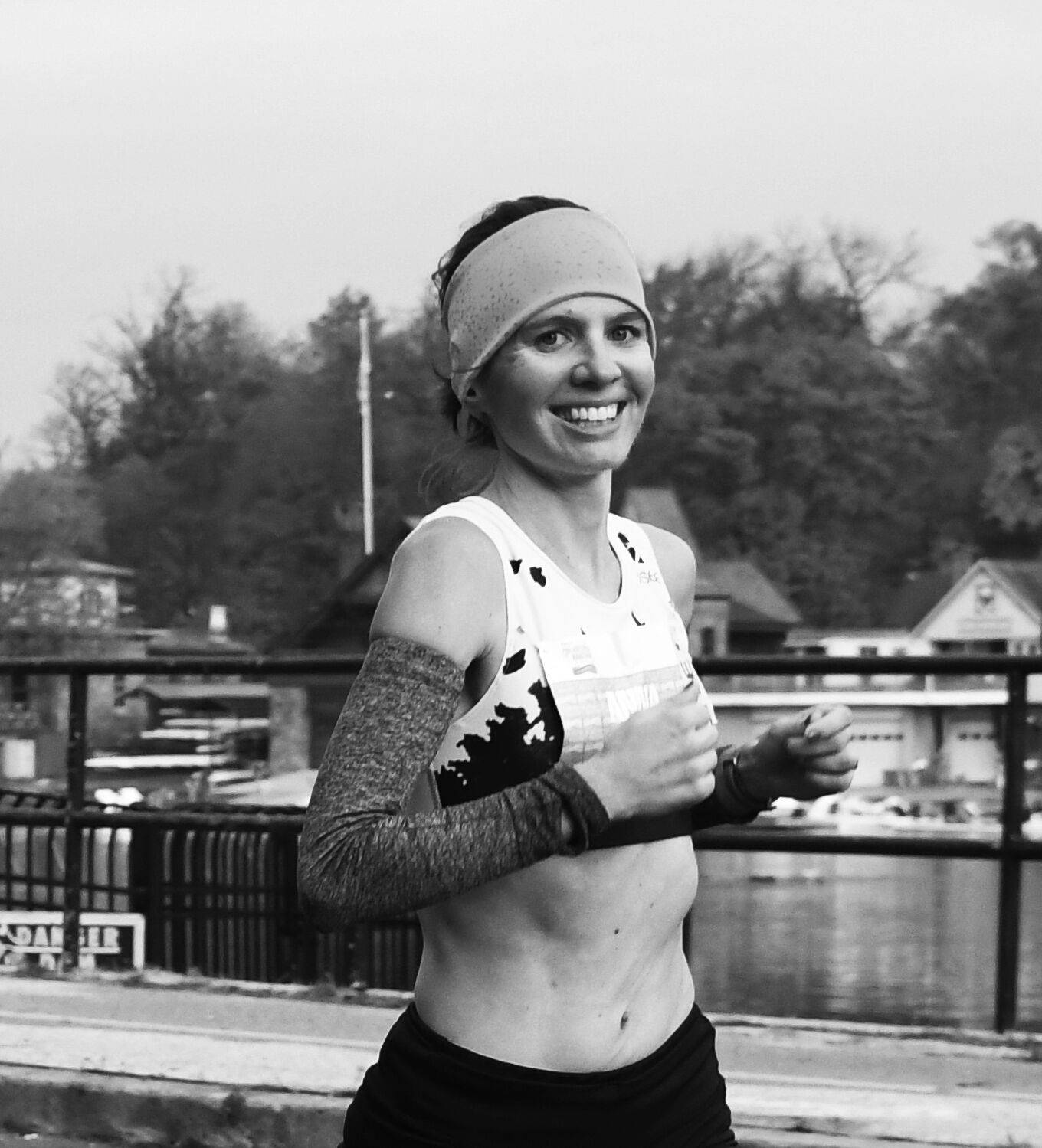 4:54
9:49
16:58
34:27
1:14:03
2:38:39
2016 MARATHON OLYMPIC TRIALS QUALIFIER - 56TH
2015 TWIN CITIES MARATHON - 6TH
2013 LAND BETWEEN LAKES MARATHON - COURSE RECORD
4 X BIG EAST ACADEMIC ALL-CONFERENCE
Do you have a quote that guides, inspires, or embodies your training/racing/life?
"Go big, or go home."
What was your favorite sport in middle school?
Basketball, because the WNBA had just been formed and I was enthralled by the strong and fierce women who played.
Can you share your first sports bra experience?
I went through puberty incredibly early - 3rd grade! - and the need for a sports bra was very apparent for me much earlier than my peers since I was very active. Thankfully I do not have any negative associations with that experience, since this was around the time Brandi Chastain famously took off her shirt after Team USA won the World Cup. I thought sports bras were prety cool because of this, and didn't mind having to wear one!
What is your absolutely favorite piece of #flystyle and why?
Stride short minis. I do not like to train in a lot of extra fabric, and these are perfect for recovery days and workouts alike. Just enough coverage, plus a pocket!
If you could give one piece of advice to a 12 year old girl, what would it be?
When I was 12 what I really needed to hear was that you couldn't have success without failure. As a middle schooler, I was terrified of racing because I couldn't handle the pressure I put on myself to win. I needed a role model who handled failure with grace, yet still expected to win.
Tell us about your favorite place you have ever traveled to:
My husband and I are currently trying to make a memory in each of Indiana's 92 counties (we are at 36!). It seems silly to say that my favorite place I have ever traveled to is a couple hours away from home, but French Lick is one of Indiana's best kept secrets for architecture, sports, and history buffs.
What alternative career do you fantasize about?
I think I am living it! But, after this phase of my life is over, I would love to go to culinary school - that has always been a dream of mine.
What is your superpower?
I am very good at guessing how many items are in a jar. I win this game almost every time! (Best prize I ever won was a year's supply of dog treats).