ANGEL PICCIRILLO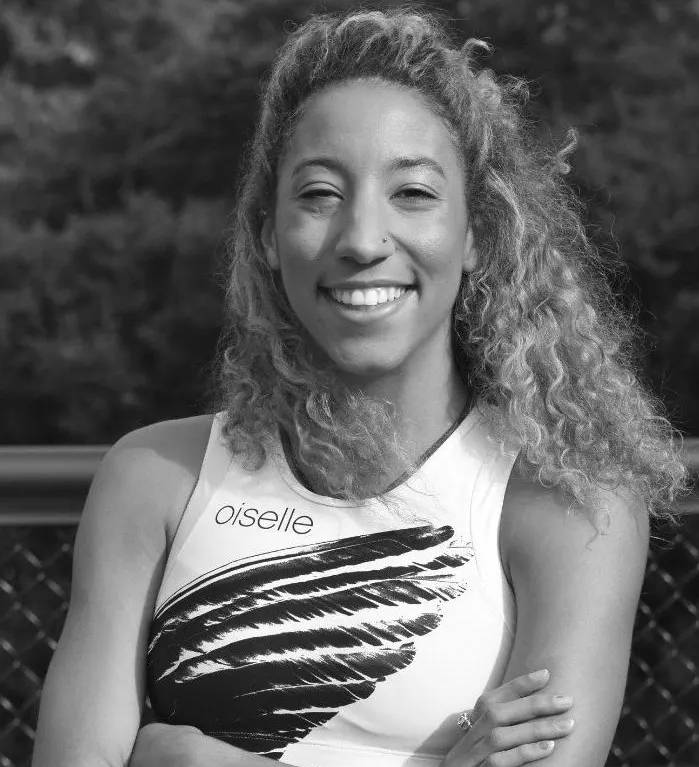 2:01.51
4:10.89
4:30.65
9:06.39
9X PENN RELAYS CHAMPION AT VILLANOVA
3X USATF CHAMPIONSHIPS QUALIFIER
2016 - NCAA ALL-AMERICAN IN CROSS COUNTRY (20TH)
2016 - NCAA RUNNER UP, INDOOR MILE
2016 - 1000M COLLEGIATE RECORD HOLDER
4X800M COLLEGIATE RECORD
What is your favorite quote that guides, inspires, or embodies your training/racing/life?
"Brave like Gabe"-Gabe Grunewald
I have found not only comfort but strength in the "Brave like Gabe" movement and having had the pleasure of not only racing her but meeting her as well, I can't think of a better quote to hold close when doing something like stepping on the starting line.
"My aspiration in life would be, to be happy"- Beyonce
Beyonce is my favorite artist but I also look up to her as an inspiration being a strong, black women raising children while having an amazing career. This quote is from a song of hers and it has always resonated with me. When things get hard or seem dark, I try to remember that in everything we do we should try to find happiness for ourselves and for others.
"My mission in life is not merely to survive, but to thrive; and to do so with some passion, some compassion, some humor, and some style." -- Maya Angelou
What was your favorite sport in middle school?
In junior high, I LOVED volleyball (gymnastics would be second). I was ready to be a D1 volleyball player (clearly that changed) but I loved the comradery, working together as a strong machine, and tournament play! I am from an hour outside of State College so I was a huge Penn State volleyball fan! It's a quick paced game that requires skill, speed, and intelligence.
Can you share your first sports bra experience?
I really wish I could remember my first sports bra experience, but I imagine it was connected to my cheerleading days. I was a cheerleader (and played basketball, gymnastics and swimming) until I was in 6th grade and I imagine through that I was exposed to the world of sports bras and quickly jumped on the bandwagon.
What is your absolute favorite piece of #flystyle and why?
I feel confident I'll be living in the flyout long sleeve! It's so comfortable and the sleeves are actually long enough!
 If you could give one piece of advice to a 12 year old girl, what would it be?
I would say always believe in yourself and be brave! I think the thing that held me back the most at that age was self doubt and overthinking. It would have been very hard to get through to me, and although the message didn't sink in then, it was not for a lack of trying… Nevertheless, there's nothing more important than that. Tell yourself you can do it, until you believe it and then go do it (and if you fail, oh well, try again!)
Tell us about your favorite place you have ever traveled to:
Thus far, I have loved Italy. I raced in Lignano in 2017 and it was SO beautiful! That being said, I am traveling to Australia (where my fiancé is from!!) for the first time in December 2019 so I feel confident I'll have a new favorite place by 2020…
What alternative career do you fantasize about?
When I'm done with running I want to be involved in animal conservation and wildlife rights advocacy! I would love to work in a zoo someday! I have loved animals since I was old enough to talk so I can't imagine a career that does not, in some way, involve animals!
What is your superpower?  
My superpower is resiliency! I think track is a sport that can really test your dedication and will and without resiliency I would not have overcome the lows to see some of the highs! I have also showed a great deal of resiliency in my life outside of running, whether school or personal relationships, I think resiliency has been the common denominator that has brought me to the place I am now with the people I am so fortunate to surround myself with!